Belgian Stone Federations Support MIA+BSI's Natural Stone Promotional Campaign
Contact:
MIA+BSI: The Natural Stone Institute
(440) 250-9222
networking@naturalstoneinstitute.org
FOR IMMEDIATE RELEASE
(MIABSI0168)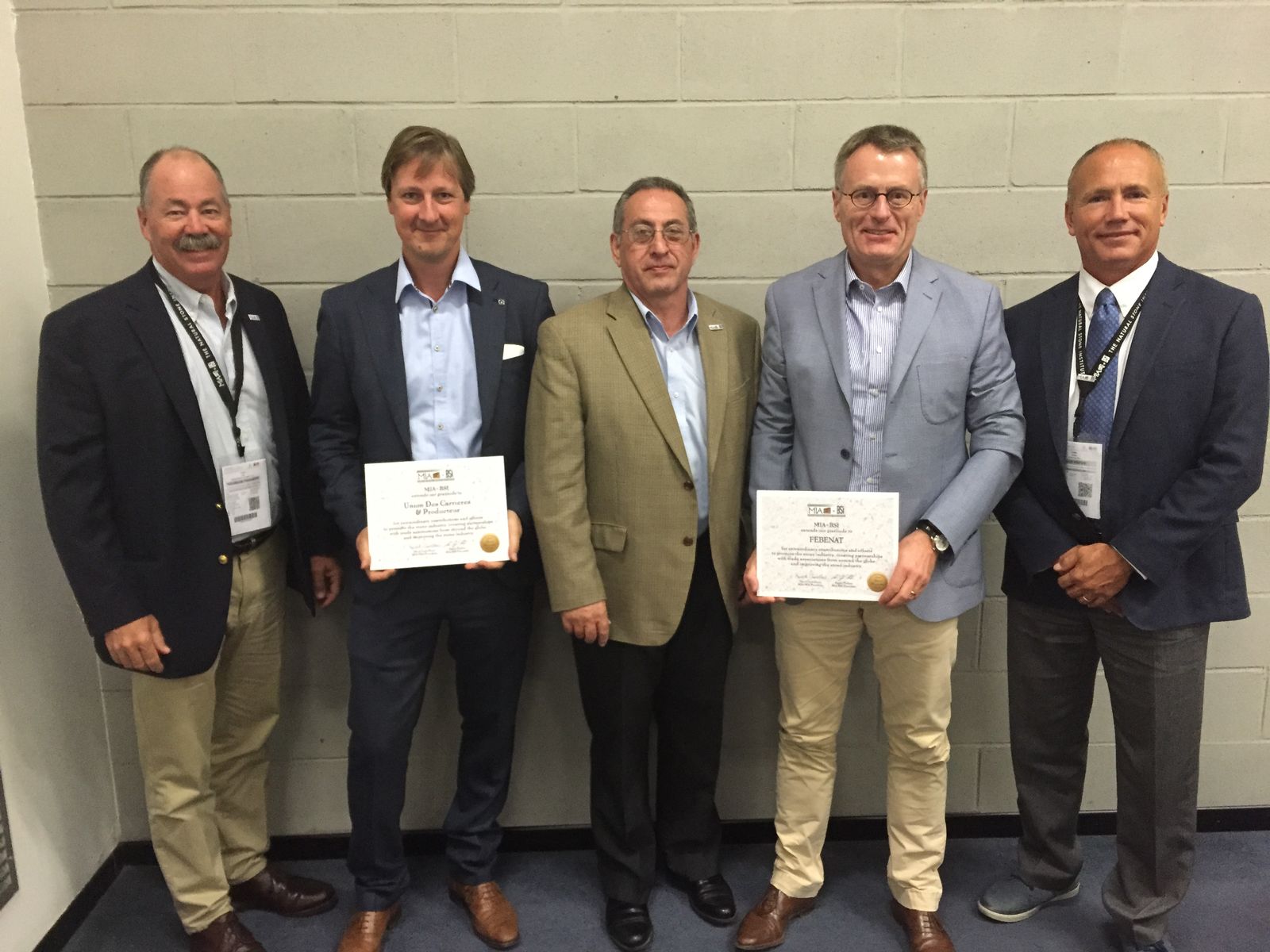 Members of the MIA+BSI Board of Directors meet with Belgian stone federations at Marmomac 2016.
Oberlin, OH and Chestertown, NY, December 21, 2016—Two Belgium-based stone federations have announced their support for the MIA+BSI-led Natural Stone Promotional Campaign. The Benelux Federation of Natural Stone Wholesalers (FEBENAT) and the Belgian Fabricators & Stone Masons Federation will be leading an effort to have all stories currently posted on usenaturalstone.com, as well as social media posts, translated into French and Dutch and shared online with consumers and designers.
FEBENAT President Herwig Callewier commented: "By utilizing the resources of MIA+BSI and the Natural Stone Promotional Campaign, we will be able to expand the promotion of natural stone in Eurpose. We are also happy to share content we have developed to share with the North American market. MIA+BSI CEO Jim Hieb said: "We are grateful for the involvement of our international partners. With their support, we can broaden our reach and accomplish our goal of showing consumers, architects, and designers why they should choose natural stone."
This collaboration is a growing trend as several other stone associations are discussing partnering with MIA+BSI to help in the promotion of natural stone. Brazil's Centrorochas (The Center for Exporting Industries of Dimension Stones) has been working with MIA+BSI since the campaign's beginning.
To learn more about the Natural Stone Promotional Campaign, visit www.usenaturalstone.com.
###
About MIA+BSI
MIA+BSI: the Natural Stone Institute serves more than 1900 members in 55 countries who represent every aspect of the natural stone industry, offering them a wide array of technical and training resources, professional development, regulatory advocacy, and networking events. Two prominent publications—the Dimension Stone Design Manual and Building Stone Magazine—raise awareness in both the industry and the design communities for the promotion and best use of natural stone. Learn more at www.naturalstoneinstitute.org.