Spanish Courses Added to MIA+BSI's Natural Stone University
Contact:
MIA+BSI: The Natural Stone Institute
(440) 250-9222
networking@naturalstoneinstitute.org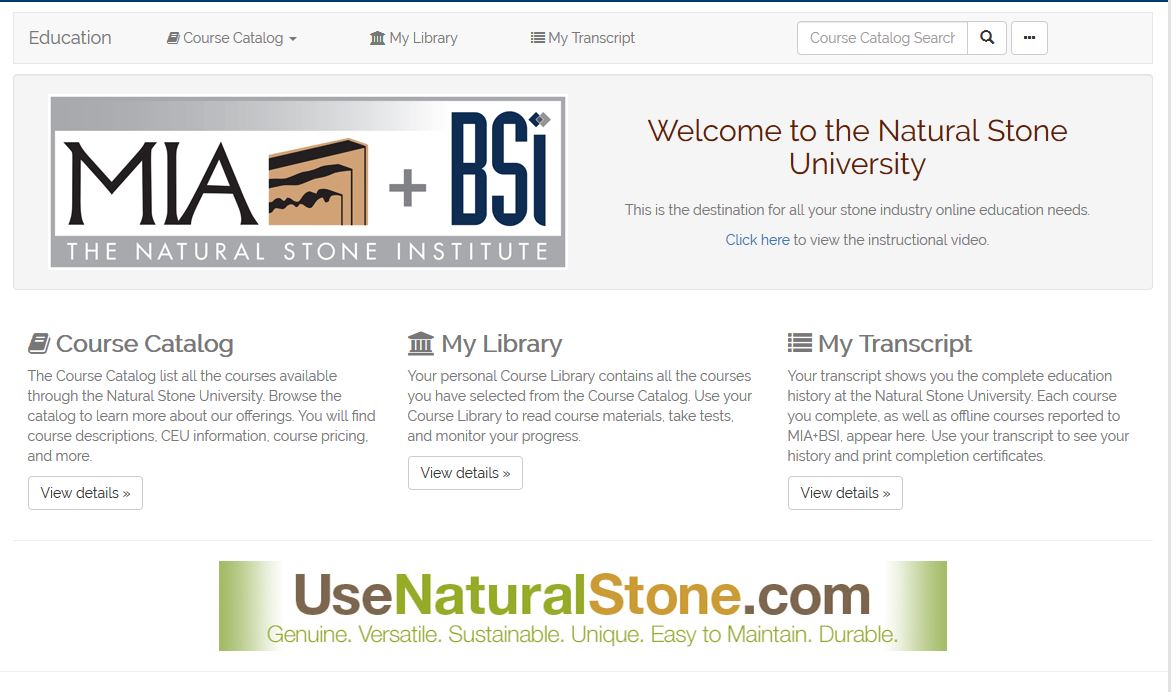 FOR IMMEDIATE RELEASE
(MIABSI0180)
Oberlin, OH, and Chestertown, NY, May 2, 2017—MIA+BSI: The Natural Stone Institute has announced the expansion of Spanish course offerings available online through the Natural Stone University. To date, Spanish versions of all Safe Slab Handling courses and the Basics of OSHA Compliance course have been uploaded. In addition, 42 Spanish Toolbox Talks are now available, covering a wide variety of safety topics.
Funding for the translation of these materials was sponsored in part by Laticrete. Sean Boyle, Senior Director, Marketing & Product Management for Laticrete commented: "Safety is of the utmost importance. Whether in our own factories or on the jobsite, anything we can do in order to improve the safety of those in construction is among our highest priorities. This initiative by MIA+BSI is one we are very happy to support."
According to MIA+BSI Education Manager, Aaron Dahnke, the addition of these courses is crucial to helping the University reach a broader sector of the industry. He stated: "The inclusion of Spanish courses in the Natural Stone University will help us reach our goal of creating a safer and more productive workforce through education for the natural stone industry."
To learn more, visit www.naturalstoneinstitute.org/university.
###
About MIA+BSI

MIA+BSI: the Natural Stone Institute serves more than 1900 members in 55 countries who represent every aspect of the natural stone industry, offering them a wide array of technical and training resources, professional development, regulatory advocacy, and networking events. Two prominent publications—the Dimension Stone Design Manual and Building Stone Magazine—raise awareness in both the industry and the design communities for the promotion and best use of natural stone. Learn more at www.naturalstoneinstitute.org.