Webinar: Using Stone in Wet Areas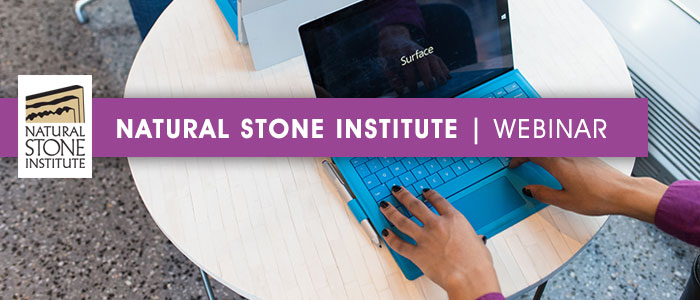 When: Wednesday, August 11, 2021
Time: 11:00am-12:00pm ET
Where: GoToMeeting Webinar
Speakers: TBD


Stone selection is a complicated task. It becomes even more complicated when the stone is to be used in an area defined as a "wet exposure" application, such as showers. This session will provide some of the properties to be evaluated to ensure success when installing stone in wet areas, as well as some of the proven installation methods. We will also discuss common mistakes that can lead to premature failure of these applications.
Learning Objectives:
Understand the elements of wet area installation that creates greater demand on the stone's performance.
Learn about the installation methods that provide additional benefit to the stone and its ability to perform satisfactorily.
Discover how fiberglass mesh compromises stone installation in wet areas.
Familiarize oneself with the Natural Stone Institute soundness classification and how it provides selection guidance for stones in wet areas.