ASLA 2019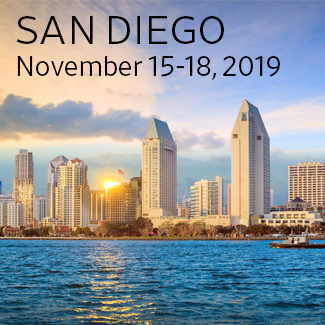 Friday, November 15 - Monday, November 18
San Diego Convention Center, San Diego, California
Visit us at the Natural Stone Institute Booth 2720
Natural Stone Institute at ASLA Conference on Landscape Architecture
Attending the ASLA Conference on Landscape Architecture in San Diego, November 15-18? Be sure to visit the Natural Stone Institute in booth 2720 on Saturday and Sunday. Please also plan to join us for some natural stone education in the booth and on the show floor.
Explore the Floor:
With hundreds of go-to experts at your fingertips, make the most of your time on the EXPO floor and meet the needs of your next project by joining an exhibitor-led learning session. During each guided walk of the floor, you will hear from four exhibitors who will share updates on industry technology and applications designed to highlight PPN topic areas. Walk the EXPO floor. Learn while you connect with exhibitors. Earn one professional development hour (PDH) for each walking learning session! Explore the Floor will take place on Saturday and Sunday during EXPO hours.

Residential Landscape Architecture / Design-Build
Saturday, November 16
12:30 - 1:30 PM (Booth 2720 – exact time to be determined)

Learning Lab:
These one-hour exhibitor-led learning labs on the EXPO floor tap into the knowledge of the people and companies that are transforming the future of our industry through emerging trends and techniques. Discover real world applications that will put your projects above the rest! Earn one professional development hour (PDH) for each session.
Exploring Innovative Natural Stone Landscapes: Sustainable, Versatile, and Resilient
Sunday, November 17
12:45 - 1:45 PM
Award winning landscape projects featuring natural stone will be presented in order to showcase its versatility, sustainability, and resilience. Review how common and custom natural stone products are used in innovative ways. Learn what metrics the industry uses to define sustainability and see how using natural stone can promote harmony within native landscapes and reduce carbon footprints. Attendees will review the geology of stone, how it is processed, and its standard sizes. They will also the basics of sourcing and specifying natural stone and realize how stone differs from artificial building materials in regard to sustainability.
Presenter: Dacia Woodworth - Architect & Design Community Liaison, Natural Stone Institute.
About the Show:
The 2019 American Society of Landscape Architects (ASLA) National Conference on Landscape Architecture will offer more than 120 education opportunities, allowing attendees to fulfill their professional development requirements in four days. Attendees can also explore hundreds of new products, services, technology applications, and design solutions—all under one roof during the two-day expo. Advanced registration discount available until October 16.

To register for ASLA Conference on Landscape Architecture, visit www.aslaconference.com.
Sponsorship:
For sponsorship opportunities, email dacia@naturalstoneinstitute.org with the subject "ASLA Sponsorship."
For more information about ASLA, click here.