NY Metro Chapter: Hands-On Fabrication Tour
Hands-On Fabrication Tour
Date: Thursday, June 15
Time: 4:00-7:00pm EST
Speakers: Marco Duran, Atlas Marble & Granite and Buddy Ontra, Ontra Stone Concepts
Location: Atlas Marble and Granite, 44 Fadem Rd, Springfield, NJ 07081
Natural Stone: The Evolving Marketplace. Technology & Product Applications (4:00 pm)
This seminar will showcase the story of genuine stone in a variety of ways including a tour of a stone facility. Observe the step by step process to fabricate a countertop using manual and digital equipment. See the importance of how safety in production practices is a key part to the stone industry Witness a 10 minute video showcasing the history of stone, modern day quarrying techniques, and stone's durability, beauty, and value. Learn and discuss landscape, interior and exterior use and application of natural stone.
Partnering with Natural Stone Countertop Fabricators & Distributors for Increased Sales (6:00 pm)
Natural stone is one of the hottest building products in the world today with increased sales for many in the design and dealer communities. You rely on the credibility of natural stone fabricators/installers to help you exceed customer expectations. This session will guide you through the process needed to identify a quality natural stone company. This relationship is critical to develop an ally in the stone selection, fabrication, and installation processes.
Registration: Complimentary
To RSVP for the event, please contact sales@newjerseystone.com
Thank You to Our Host: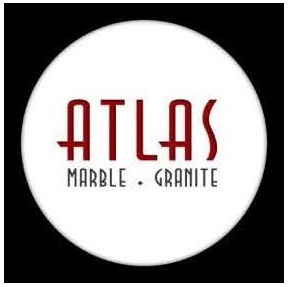 Thank You to Our Sponsors: