Webinar: Vertical Templating: Ensuring Accuracy for a Successful Installation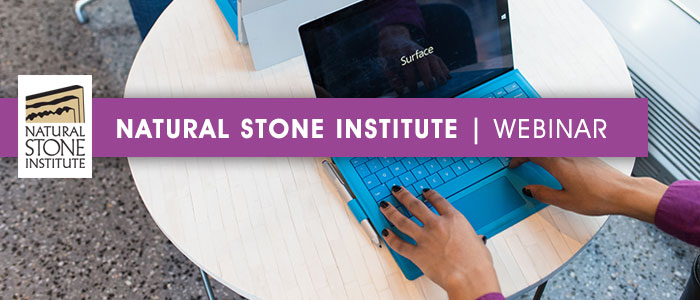 Date: Thursday, October 14, 2021
Time: 11:00am -12:00pm ET
Speakers: Mark Meriaux (Natural Stone Institute)
Steven Moran (Flexijet)
Fabricator (TBD)
Sponsored by:

Description:
Accurate templating is necessary to ensure the successful installation of fireplaces, showers, and other vertical applications. During this session, we will discuss tips and tricks to guarantee accurate measurements on vertical templates and how to identify uneven substrates. Come away with checklists and handouts on how to build a plan to ensure successful measurement.
Learning Objectives:
Discuss unique challenges posed by vertical applications.
Review safety considerations for vertical installations.
Review adhered and anchored installation methods.
Review policies and procedures for ensuring an accurate vertical template.
Hear from professionals who template vertical applications daily.
Create a plan for assuring success vertical measurements.