2019 Women in Stone Mentorship Program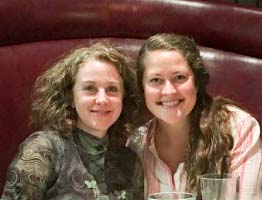 What is the Women in Stone Mentorship Program?
What: Women in Stone Mentorship Program
Who: All professionals in the natural stone industry
When: Registration deadline February 8 for participation in 2019
Why: Help talented women advance their careers within the stone industry
How:
Choose your role: Mentor, Mentee, Peer-to-Peer.
Fill out Pairing Survey, https://www.surveymonkey.com/r/6GFY5VB. You will be matched based on your goals for the program and experience in the industry.
Receive guidance emails monthly to help steer conversations. Participate in occasional webinars to help you make the most of the program.
Spend 1 hour per month with your match via phone, video chat, or in person.
Tips for filling out the registration form:
There is no limit to the number of times you can participate in Women in Stone's Mentorship Program. Even if you have participated as a Mentee in the past, you are welcome and encouraged, to participate in 2019.
There are 3 roles to choose from: Mentor, Mentee, and Peer-to-Peer. If you wish to participate in more than one capacity, simply fill out the registration form twice. Here are some general guidelines, but please know that you are welcome to choose whichever role you feel most comfortable in. Mentee 0-10 years experience; Peer-to-Peer* 10-15 years experience; Mentor 15+ years experience. *Peer-to-peer is a great option for those who might have more experience in their field but less within the stone industry..
Please elaborate as much as necessary on the open ended questions. These will increase our ability to pair you with an appropriate person. The answers submitted are confidential and will only be seen by a few people.
If we have difficulties pairing you, we will contact you.
You can expect to receive an email with information about your pair and instructions for next steps by March 1st.
If you are uncomfortable with who we choose to be your pair, you will have an opportunity to be rematched. Please let us know ASAP if you have concerns.
What people are saying about their past experiences in this Mentorship Program: