2019 Women in Stone Mentorship Program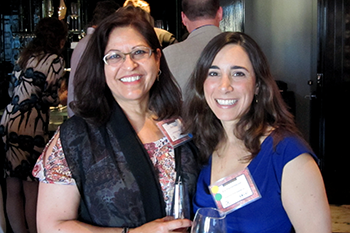 Women in Stone Mentorship Program
Industry veterans are paired with newcomers and guided through conversation topics to help them get to know each other and their respective career goals. Meetings take place via video chat, phone, or in person if possible, but travel is not required.
There are 3 roles available for participating:
Mentor
Mentee
Peer-to-Peer
During registration you will prioritize 4 categories to focus on during the program:
Leadership & Career Advancement
Sales, Marketing & Communications
Stone Industry Knowledge
Technical Knowledge
Registration Is Now Closed For 2019.
Watch for information about next round in January of 2020
Mentorship Program Check List
Registration
Closed Friday, February 15, 2019.
Your Mentor/Mentee/Peer-to-Peer Pair
You will receive an email with information about your mentor/mentee pair after Thursday, February 28. This process take up to 2 weeks. If you have immediate concerns about the match, you can request a change. All pairs will be finalized Friday, April 5th.
Kick-Off Webinar
We held 2 live webinars to help you get off on the right foot. This is a must for anyone who has not participated in past years. Even if you have participated previously, it is a nice refresher about what to expect over the next 6 months.
Mid-Point Webinar
We will be holding 2 webinars in May. These are not required, but may be helpful for some. This can be a crucial point for some mentorship relationships- after the 'get to know you' phase and leading into where the real progress happens with individual goals. Several people participating in the program will share their experiences. This will give you a chance to gauge your progress and collect tips for getting to the next point.
To RSVP, email sarah@naturalstoneinstitute.org with the date you would like to attend.
Wednesday, May 15th, 4:00 pm Eastern
Friday, May 17th, 12:00 pm Eastern
Guidance Emails
Emails will be sent every month with reminders to schedule a meeting with your pair. They will also include helpful worksheets to supplement your conversation each month. Because of spam filters, emails are not always a reliable. This also allows you to work ahead of desired. You can access these guidance emails below. (Links posted after emails are distributed)