Marble Use in the Kitchen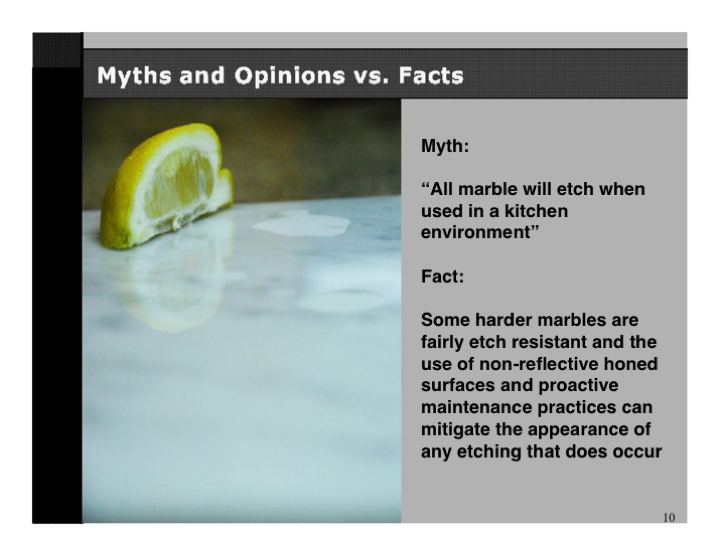 AIA Course Number: NSI33, 1.0 LU/HSW
IDCEC Course Number: CEU-105875, Subject Code: 4.·, 0.1 HSW CEU
NKBA: 0.1 CEU
CEU Course for architects & designers
Marble Use in the Kitchen
Specific to natural stone, many may think that you can only use granite on a kitchen countertop. This class will focus on the use of marble in the kitchen which is on the rise in the U.S. (note: marble has been used in kitchens for hundreds of years, especially in Europe). Attendees will learn that the use of marble in a kitchen will require different protective treatments. They will also learn more about the increasing trend of marble use in the kitchen; obtain unique design elements of using marble for a countertop surface; and, expand their ability to set the proper consumer expectation.
This one-hour class is designed for residential, hospitality, and facilities management design professionals.
Learning objectives include:
Understand the physical characteristics and properties of marble and how it effects it as a building material.
Learn about the fabrication of marble and the importance of educating the consumer about this process.
Understand the care and maintenance of marble to ensure longevity.
Obtain innovative design ideas achieved by using marble for a countertop surface.
Program Length: 60 minutes