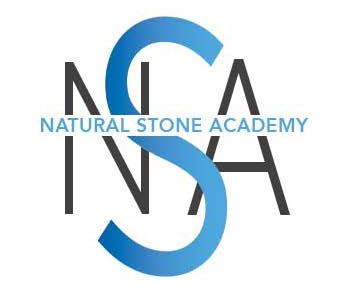 About the Natural Stone Academy
The Natural Stone Academy (NSA) is a group of trade associations and trade show organizers related to the natural stone sector. The NSA – which includes the Natural Stone Institute, the Indiana Limestone Institute, the Natural Stone Council, and Veronafiere (organizer of Marmomac) -- was created in 2014 to jointly offer continuing education programs at the AIA Conference on Architecture. Our goal is to provide AIA members attractive educational offerings on an elegant, natural building material with thousands of years of history.
Visit us at Booth 4418
AIA Conference on Architecture 2019
Las Vegas Convention Center
June 6-7, 2019
3150 Paradise Road
Las Vegas, NV
CE THEATER EDUCATION
Among the educational sessions being offered at the AIA Conference on Architecture 2019, Marmomac will be giving a natural stone presentation:
World of Natural Stone: Geology, Sourcing, Selection, Testing, & Processing
Join this session for an introduction to the world of natural stone for dimension stone uses. Acquire the foundational knowledge to design, select, specify, and install dimension stone—and communicate skillfully with the stone supplier.
This seminar will cover such topics as the basic types of quarries, the three main geological classifications of stone, locations of the major stone supplying countries, and various selection criteria and stone testing methods.
Learning Objectives
Review types of quarries and basic geological classifications.

Understand possible sources for natural stone materials.

Learn about important selection criteria for any design project.

Become acquainted with physical/mechanical testing of stone materials.
Speakers: Vince Marazita, Marazita & Associates
Class Code: EX101
LUs: 1.00 LU/HSW/GBCI/RIBA
FEE: 0
DATE: 6/6/2019
TIME: 10:30am - 11:30am
LOCATION: CE Theater A - Booth 8145
Las Vegas Convention Center
3150 Paradise Road
Las Vegas, NV
---
MARMOMAC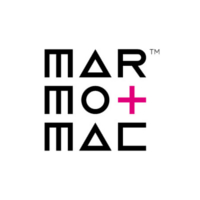 Held annually at Veronafiere, in Verona, Italy, MARMOMAC is the global showcase of stone materials and machinery. In 2017, more than 1,650 exhibitors from 56 countries attracted over 68,000 trade visitors - including more than 40,500 foreign visitors from 147 countries.

MARMOMAC is the ideal place to see the latest stone-related machinery and technologies, to directly source stone for commercial projects, and to view the full spectrum of stone materials available for residential applications. Each year, the show features a number of architectural exhibits and conferences devoted to designing with dimensional stone. www.marmomac.com


The Natural Stone Institute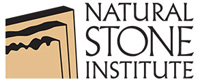 The Natural Stone Institute serves more than 1900 members in 55 countries who represent every aspect of the natural stone industry, offering them a wide array of technical and training resources, professional development, regulatory advocacy, and networking events. Two prominent publications—the Dimension Stone Design Manual and Building Stone Magazine—raise awareness in both the industry and the design communities for the promotion and best use of natural stone. Learn more at www.naturalstoneinstitute.org.
Natural Stone Council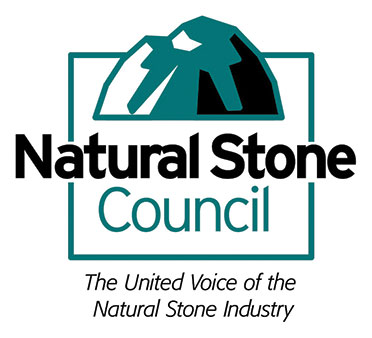 The Natural Stone Council is a collaboration of natural stone trade associations that have joined forces to promote the use of natural stone in commercial, residential, government, institutional, educational and all types of applications interior and exterior. For more information, visit www.naturalstonecouncil.org.