KBIS 2024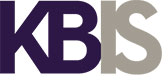 Date: February 27-29, 2024
Location: Las Vegas Convention Center
Visit the Natural Stone Institute in Booth N1719.
Attend our Voices from the Industry session:
What Stone Is This?: An Interactive Experience
Date: Tuesday, February 27, 2024
Time: 12:30pm-2:00pm
Location: Room LVCC: N-256
If you have ever been confused about the various natural stone types and how they will perform in your client's home, come to this 'science lab' session!
New colors of natural stone are introduced into the market regularly. They may be labeled with a specific stone type such as marble, granite, or quartzite, but unfortunately mislabeling occurs. This causes confusion about how to care for the countertops, and as designers you want to be able to make good recommendations to your clients. This 'science lab' session will show you how to identify the proper stone type. When you know the stone type, you can predict how it will perform in your client's home and guide them appropriately with care and maintenance expectations.
Learning Objectives:
Review the various types of natural stone common for countertop use.
Discover tools that will help you to determine the scratch, stain, and chemical resistance properties of natural stone.
Experiment with different stone samples to practice your new stone identification skills.
Understand how knowing the stone type can assist in providing your clients with appropriate care and maintenance expectations.