Women in Stone's 2023 Mentorship Program Kick Off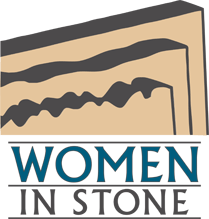 Date: Wednesday, January 25, 2023
Time: 12:00-1:00pm ET
Are you interested in participating in the Women in Stone Mentorship Program? Join us for an informational webinar that will explain the registration and pairing process and provide and outline of the time commitments and expectations for being a mentor, peer mentor, or mentee. This Kick Off event will serve as the official start to the 2023 program and is required prior to registration. On-demand access will be available following the live session for those who are not able to attend.
About the Women in Stone Mentorship Program
Since 2017, hundreds of women in the natural stone industry have benefitted from this unique learning experience designed to help build confidence and advance their careers. Pairs meet for one hour per month six times throughout the year. No travel is required.