Stone Industry Statistical Data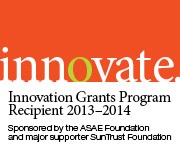 Size of Industry (U.S.)
Dimension Stone
9,689 firms
85,966 employees
$3,153 million annual payroll
Crushed Stone
2,223 firms
42,059 employees
$21,780 million annual payroll
Total Consumption
$30 billion
Source: US Census Bureau
(click on image to download PDF)
Import Export Data
Source: U.S. Customs as reported by Stone World magazine.
International Stone Usage Reports
Source: Multiple (see link)
82%
Percentage of stone companies expecting an increase in sales in 2019
Source: Stone Fabricator Market Forecast for 2019
28%
Percentage of companies indicating they would purchase a CNC machine in 2014. Source: MIA 2014 Fabricator Benchmarking Report
4.8%
Percent increase in 2017 natural stone wholesale flooring sales over 2016 sales. Source: Floor Covering Weekly, July 2018.
4%
The increase in 2018 construction spending over 2017. Source: FMI Corp.
80%
Percent of kitchen and bath designers responding "Islands" for the feature in greatest demand in kitchen projects. Source: The Research Institute for Cooking & Kitchen Intelligence (RICKI).
Stone is the world's original building and memorial material. It has been used for thousands of years and most of the oldest, remaining structures in the world are made from stone. Stone continues to be used in and on new structures. Its natural beauty and enduring quality is highly preferred.
Many economies have emerged from the global economic recession and the use of natural stone is resurging, continuing the trend and desire for natural stone begun centuries ago.
Recent Reports:
January 21, 2021: CAMBRIDGE, MA – Annual gains in spending for improvements and repairs to owner-occupied homes are expected to be modestly higher in 2021 compared to last year, according to the Leading Indicator of Remodeling Activity (LIRA) released today by the Remodeling Futures Program at the Joint Center for Housing Studies of Harvard University. The LIRA projects an uptick in year-over-year growth of home renovation and repair expenditure from 3.5 percent at the close of 2020 to 3.8 percent by year-end 2021. Read more
October 15, 2020: CAMBRIDGE, MA – Moderate gains in homeowner spending for improvements and repairs are expected through much of next year as initial concerns of a possible pandemic-induced downturn have largely dissipated, according to the Leading Indicator of Remodeling Activity (LIRA) released today by the Remodeling Futures Program at the Joint Center for Housing Studies of Harvard University. With greater clarity about the pandemic's impact on the US economy and given the surprising resilience of housing markets, the Remodeling Futures Program is no longer providing a downside range for its home remodeling outlook. The LIRA's standard methodology projects annual growth in renovation and repair spending of 4.1 percent by the first quarter of 2021 with gains softening to 1.7 percent by the third quarter. Read more
FMI Report: North American Construction Outlook: The Outlook offers comprehensive construction forecasts for a broad range of market segments and geographies in the U.S. and Canada as well as information on key market drivers.
October 18, 2018: CAMBRIDGE, MA – After several years of solid acceleration, annual growth in national home improvement and repair spending is expected to soften in 2019, according to the Leading Indicator of Remodeling Activity (LIRA) released today by the Remodeling Futures Program at the Joint Center for Housing Studies of Harvard University. Read More
February 6, 2018: Landscape architecture firms experienced consistently healthy conditions for the fourth quarter of 2017, according to the latest American Society of Landscape Architects' Business Quarterly survey. Although billable hours slightly retreated, inquiries for new work grew. A growing number of firms are planning to boost hiring during the first quarter. Read "ASLA Business Survey Shows Balanced Conditions for Landscape Architecture Firms" here.
---
The following links are for informational purposes only. The listed links are representative of information on the internet and are not comprehensive. No inferences should be drawn from whether or not a source is referenced. Natural Stone Institute is not responsible for broken or discontinued links. We welcome input on additional industry statistics for consideration to this industry resource.
Stone Industry Information
Countertop Industry Surveys & Market Research
New Construction Information
Home Remodeling Information
Joint Center for Housing Studies (JCHS), Harvard University publishes housing statistics and analyzes the state of US housing markets.

The Remodeling Market Index (RMI) is based on a quarterly survey of National Association of Home Builders (NAHB) remodeler members. The Index provides insight on current market conditions as well as future indicators for the remodeling market.
REMODELING magazine provides professional remodelers, contractors and designers with information about home remodeling, kitchen and bath design, renovation, building products, and business management.
International Stone Usage Reports
Quarry Production
Trade Shows
Trade Shows are an easy way to keep abreast of the changes in the natural stone industry. Ranging from new equipment to educational seminars, attending annual tradeshows will be a good investment. For a chronological list of upcoming events, please click here.
StonExpo/Marmomac* is the largest North American stone industry event serving fabricators, installers, retailers, distributors and architects. The event brings together buyers and sellers from all over the world to see the latest natural stone products, tools, services and technologies. StonExpo/Marmomacc also offers top-notch education and networking opportunities focused on creating new business opportunities and driving sales. It is co-located with two other world-class tradeshows, SURFACES and TileExpo, to create The International Surface Event (TISE), the largest, unparalleled event for the flooring, stone and tile industries. *This event is held in conjunction with the Natural Stone Institute annual meeting.
Other Economic Resources