Women in Stone Legacy Series


Featuring: Barbara Cohen, Miller Druck Specialty Contracting, Inc.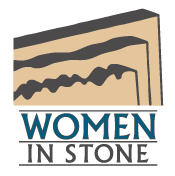 Date: Thursday, April 7, 2022
Time: 5:30 pm – 8:30 pm
Location: Held in conjunction with Coverings at the Las Vegas Convention Center, Room N241
Cocktails & Appetizers: 5:30 pm – 6:15 pm
Live Interview with Barbara Cohen: 6:15 pm – 7:45 pm
Closing Reception: 7:45 pm - 8:30 pm
The Women in Stone Legacy Series will explore and celebrate the successful careers of influential women in the natural stone industry. We hope that their stories will inspire future generations of women leaders to pursue their dreams. By learning from their challenges and triumphs, future industry leaders will be motivated to succeed and help our industry thrive.
Join us on Thursday, April 7 at Coverings as we honor Barbara Cohen, third-generation owner and President of Miller Druck Specialty Contracting and the first female recipient of the Migliore Award for Lifetime Achievement. Attendees will hear directly from Barbara about her storied career in the industry and learn how she has paved her way over her 40+ career in a male-dominated industry. Cocktails and appetizers will be provided, and the event will also serve as a networking opportunity for women in the industry to meet and share their stories with one another.


About Barbara Cohen
Barbara is the third-generation owner and President of Miller Druck Specialty Contracting, Inc., a certified Women Owned Business Enterprise (WBE) and Natural Stone Institute Accredited full-service stone fabricator and installer dedicated to the installation of interior and exterior natural stone and tile for commercial, institutional, and residential applications both in the United States and abroad. Barbara is a graduate of Rensselaer Polytechnic Institute and holds two degrees in Engineering from America's oldest engineering college. She earned her BS and Master of Engineering with honors in a total of four years. She entered the stone industry in the 1970s.
Barbara served as MIA board president in 1998. During her term, she was committed to improving the association's image by striving to have the most inclusive membership possible with the widest net of global representation on the board, so the industry would broaden its opportunities. She has been a role model for women in a male dominated industry, in a time when there were few women in positions of authority or management. She supported people from all walks of life, only wanting to see people who worked with stone do better and to learn from each other by being involved in the association. Barbara has always advocated for opportunities for leadership among women in the industry, lending her staff support to the serve on the Women in Stone Steering Committee and financially supporting the initiative to inspire, empower, and advance hundreds of women in the stone industry. Yet her true legacy will be remembered for the passion with which she talks about natural stone.