Board Elections
Natural Stone Institute
Board Elections Set for November
Meet the Candidates
(2019-2022 Term on the Board of Directors)
Six candidates vying for two board of director positions will be presented to the membership for consideration in November. Nominating committee chair Jon Lancto remarked: "The Institute is fortunate to have such a diverse and talented slate of candidates." Voting will occur via an electronic ballot. One individual will be selected from each zone to serve a four-year term (2019-2022). Voting will open on Monday, November 12 and close on Friday, November 23.
Zone 5: South Central: Arkansas, Louisiana, Mississippi, Oklahoma, and Texas
Zone 7: Pacific: Alaska, California, Hawaii, Oregon, and Washington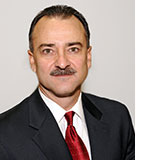 Kevin Camarata
Camarata Masonry Systems
Kevin is the owner and President of the General Partner of Camarata Masonry Systems in Houston, TX. Kevin servers on the Natural Stone Institute Accreditation Commission and has been involved with the boards of several regional and national masonry associations. Under Kevin's leadership, Camarata Masonry Systems earned their Commercial A Contractor Accreditation in 2014 and has won four Pinnacle Awards.
Member Since: 2007
Industry Segment: Installer
Years Employed in Stone Industry: 36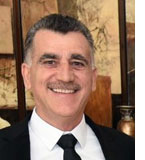 Hikmet Pauls
Marjan Stone Inc.
Hikmet Pauls is President of Marjan Stone in Spring Valley, CA. Hikmet has served on international delegations to the Xiamen Stone Fair and has been a speaker at both regional Natural Stone Institute seminars and national trade shows such as Coverings. Under Hikmet's leadership, Marjan Stone has been a donor to the Gary Sinise Foundation R.I.S.E. program and is a member of the Rockheads Group.
Member Since: 2014
Industry Segment: Fabricator
Years Employed in Stone Industry: 31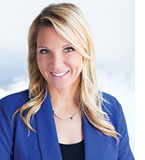 Katie Peralta
Triton Stone Group
Katie Peralta is the President of Triton Stone Group, a woman-owned and operated wholesaler and distributor headquartered in New Orleans, Louisiana. Under Katie's leadership, Triton Stone Group has grown its business to twenty-three locations across the Southeast US. Triton Stone Group has hosted several Natural Stone Institute events, including the 2018 San Antonio Convention. Giving back is a vital part of the company and they are involved in numerous local charities.
Member Since: 2009
Industry Segment: Stone Distributor
Years Employed in Stone Industry: 12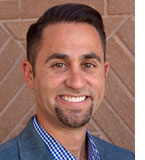 Evan Cohen
Quality Marble & Granite
Evan Cohen is president and CEO of Quality Marble & Granite in Ontario, CA. Evan has served on several international delegations with the Institute and has been a speaker at Coverings and the Xiamen Stone Fair. Evan has also been involved with the Women in Stone Mentorship Program, Use Natural Stone, and the new member retention committee.
Member Since: 2009
Industry Segment: Stone Distributor
Years Employed in Stone Industry: 15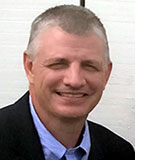 Don Rogers
Daltile
Don Rogers is General Manager Dimensional Stone Sales for Daltile in Dallas, TX. Don has worked in multiple sectors of the stone industry throughout his career, and was formerly employed by both Coldspring
and Miller Druck Specialty Contracting.
Member Since: 1999
Industry Segment: Stone Distributor
Years Employed in Stone Industry: 31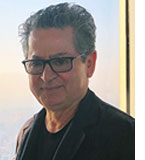 Solomon Aryeh
SMG Stone Company
Solomon Aryeh is President of SMG Stone Company in Sun Valley, CA. Under Solomon's leadership, SMG Stone Company has become an Accredited Commercial A installer since 2014, has won several Pinnacle Awards, and is a certified CEU provider through the Natural Stone Institute.
Member Since: 2001
Industry Segment: Installer
Years Employed in Stone Industry: 36
---