MIA Accreditation Program Reaches 100 Accredited Locations
Contact:
Marble Institute of America
(440) 250-9222
networking@marble-institute.com
FOR IMMEDIATE RELEASE
(MIA0123)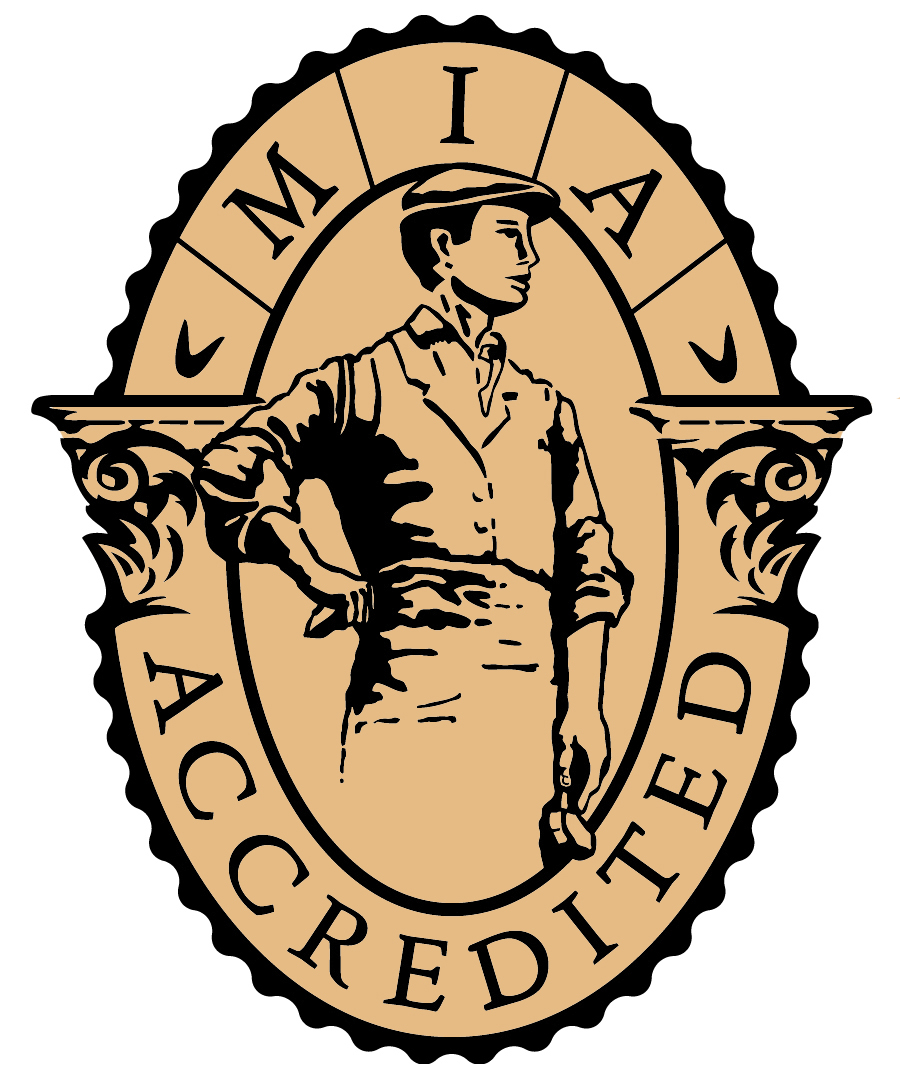 Oberlin, OH, USA, September 1, 2015 —The Marble Institute of America (MIA) Accreditation program has reached the milestone of 100 accredited locations in North America. Sims-Lohman in Zionsville, IN and Pittsburgh, PA were the 99th and 100th member locations to earn MIA Accreditation. Several companies are nearing completion of the accreditation process, meaning that MIA will have over 100 accredited locations by the end of 2015.
MIA Accreditation Commission chair, Rodney Harvey (Curtain Wall Design & Consulting), looks forward to what this milestone means for the program: "The future of the MIA Accreditation program is very bright, as the number of accredited companies in each category (Natural Stone Fabricator, Commercial "A" Contractor, and Commercial "B" Contractor) are expected to experience continued growth to meet the needs of the consumers, the construction market, and the design community. Our accredited members exemplify the industry's highest standards for business activities, product knowledge, fabrication, and installation." Accreditation Commission member, Rob Barnes (Dee Brown), agrees: "It is exciting to see MIA Accreditation taking hold. It is the gold standard for qualified, competent fabricators and installers, and MIA Accredited members will see benefits over time as the program continues to grow."
Steve Steinman, owner of Sims-Lohman, said: "At Sims-Lohman, we are focused on continuously improving our capabilities to serve our customers. As such, we look to independent advisors and organizations to objectively review our facilities and procedures. We view MIA as the gold standard in the stone industry, so it was important for us to earn MIA Accreditation." Sims-Lohman also has MIA Accredited locations in Cincinnati, OH and Columbus, OH.
Earning MIA Accreditation means that a company has gone through a rigorous application process and is held to the highest industry standard available. MIA Accredited companies are reviewed to ensure best business practices are in place, tested on proper fabrication and installation methods, and inspected to ensure safety, fabrication, and installation standards are met. To learn more about the MIA Accreditation program, and to see a full list of MIA Accredited companies, please visit www.marble-institute.com/gettheseal.
#####
About MIA:
The Marble Institute of America (MIA) has served as the authoritative source of information on standards of natural stone workmanship and practice and the application of natural stone products for 70 years. Membership in the association is worldwide and includes over 1,700 natural stone producers, exporters/importers, distributors/wholesalers, fabricators, finishers, installers, and industry suppliers in 55 countries committed to the highest standards of workmanship and ethics. More information can be found on the association's website: www.marble-institute.com.