MIA+BSI Announces 2016 Tucker Design Award Winners
Contact: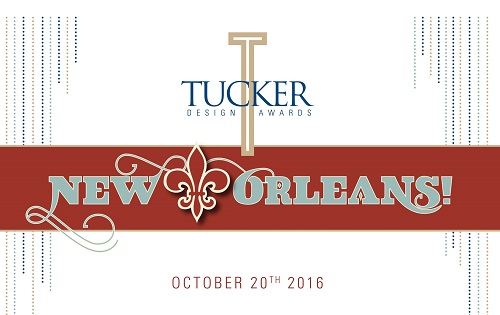 FOR IMMEDIATE RELEASE
(MIABSI0160)
Oberlin, OH, and Chestertown, NY, October 25, 2016 —
The eleven winning projects of the 2016 Tucker Design Awards were honored during a ceremony at the Contemporary Arts Center in New Orleans, LA on October 20. The recipient of the 2016 James Daniel Bybee Prize, Robert A.M. Stern, was also honored during the ceremony.
The 2016 Tucker Design Award winners are:
HBRA Architects
Deering Library West End Renovation
Northwestern University
Evanston, IL
Bohlin Cywinski Jackson
Stone Barn at a Coastal Farm
Rhode Island
Consortium Cardinal Hardy/
Claude Cormier + Associés
Renewal of Dorchester Square
Montreal, QC
Design Workshop
Woody Creek Garden
Pitkin County, CO
Design Workshop
DBX Ranch
Colorado
Charles Rose Architects
Admissions Center
Brandeis University
Waltham, MA
CetraRuddy Architecture
Lincoln Square Synagogue
New York, NY
Pei Cobb Freed + Partners
7 Bryant Park
New York, NY
Architects Luc Bouliane
Relmar Houses
Toronto, ON
Bohlin Cywinski Jackson
Halls Ridge Knoll Guest House
Carmel, CA
Bohlin Cywinski Jackson
Independence Pass Residence
Aspen, CO
Jurors for the 2016 Tucker Design Awards were L. Azeo "Ace" Torre (Torre Design Consortium-Architecture and Landscape Architecture), F. Macnaughton "Mac" Ball (Waggonner & Ball Architects), and Jack W. Davis (Editor, Publisher at Chicago Tribune [retired]).
The biennial Tucker Design Awards competition, which began in 1977, honors members of the design community who exhibit innovation and excellence in the use of natural stone in design. The Bybee Prize, named in honor of the late James Daniel Bybee, is awarded to an individual architect or landscape architect for a body of work executed over time and distinguished by outstanding design and use of natural stone.
For more information, please visit www.naturalstoneinstitute.org/2016tuckerawards.
###
About MIA+BSI
MIA+BSI: the Natural Stone Institute serves more than 1900 members in 55 countries who represent every aspect of the natural stone industry, offering them a wide array of technical and training resources, professional development, regulatory advocacy, and networking events. Two prominent publications—the Dimension Stone Design Manual and Building Stone Magazine—raise awareness in both the industry and the design communities for the promotion and best use of natural stone. Learn more at www.naturalstoneinstitute.org.