The Bybee Prize - 2020

Roger P. Jackson, FAIA, LEED AP

2020 Bybee Prize Recipient
Roger P. Jackson, FAIA, LEED AP is a senior Principal and President of Utah's largest architectural firm, FFKR Architects, a 44-year-old firm of 180 employees. A native of Salt Lake City, he graduated from the University of Utah with a Master of Architecture in 1984. Mr. Jackson has been practicing architecture at FFKR for 36 years. He is a Fellow of the American Institute of Architects and has designed buildings throughout the United States.
Mr. Jackson specializes in historical restoration architecture and new work based on traditional architecture. He has been entrusted with designing many significant sacred projects for The Church of Jesus Christ of Latter-day Saints including Temples in Vernal, Utah; Nauvoo, Illinois; Laie, Hawaii; Kansas City, Missouri; Brigham City, Utah; Hartford, Connecticut; Philadelphia, Pennsylvania; Tucson, Arizona; Pocatello, Idaho, and the Provo City Center Temple in Provo, Utah. Roger is known for his remarkable sketching and freehand drawing talent, his intelligent and respectful management style, and a lively interest in people from all walks of life.
Watch the 2020 Bybee Prize video here.
---
About the James Daniel Bybee Prize
Since 2001, in honor of the late James Daniel Bybee – a former president of the Building Stone Institute and then president of Bybee Stone Company – this award is presented by the Natural Stone Institute to an individual architect or landscape architect for a body of work executed over time and distinguished by outstanding design and use of natural stone. Past recipients include: Malcolm Holzman, FAIA; M. Paul Friedberg, FASLA; Cesar Pelli, FAIA; Lawrence Halprin, FASLA; Henry N. Cobb, FAIA; Laurie D. Olin, RLA, FASLA; Robert Frasca, FAIA; Peter Walker, FASLA; and Robert A.M. Stern, FAIA.

The 2020 Bybee Prize was presented virtually on August 18, 2020 as part of the online Tucker Design Awards celebration. Watch the video here.
Past Bybee Prize Recipients:
2018 Bybee Prize Recipient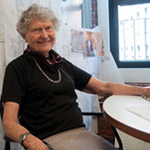 Carol R. Johnson, FASLA
IBI-CRJA (retired 2016)
Boston, Massachusetts
View more on Carol R. Johnson in the Spring 2018 issue of Building Stone Magazine
---
2016 Bybee Prize Recipient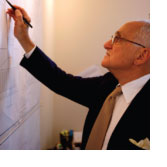 Robert A.M. Stern, FAIA
Robert A.M. Stern Architects
New York, NY
View more on Robert A.M. Stern in the Fall 2016 issue of Building Stone Magazine
---
2014 Bybee Prize Recipient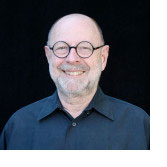 Peter Walker, FASLA
PWP Landscape Architecture
Berkeley, CA
View more on Peter Walker in the Spring 2014 issue of Building Stone Magazine.
---
2012 Bybee Prize Recipient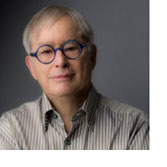 Robert J. Frasca, FAIA
Partner-in-Charge of Design
ZGF Architects LLP
---

2010 Bybee Prize Recipient

Laurie D. Olin
RLA, FASLA
OLIN
---

2008 Bybee Prize Recipient

Henry N. Cobb, FAIA
Pei Cobb Freed Partners
---
2006 Bybee Prize Recipient
---
2004 Bybee Prize Recipient
---
2002 Bybee Prize Recipient
---
2001 Bybee Prize Recipient
Malcolm Holzman, FAIA
Holzman Moss Bottino Architecture