Tucker Design Awards
The 2020 Tucker Design Awards will be presented virtually on August 18 at 11AM ET.
Join us as we showcase each award winning project, highlighting the design and use of natural stone. We'll share the judges' comments and learn what made the project award-worthy. Celebrate our recipients and the companies who contributed to the success of each project. We'll also learn about the career of our 2020 Bybee Prize recipient and their long legacy of using natural stone.
Register for the Virtual Event
Thank you to our 2020 Tucker Design Awards Sponsors
KEPCO+
Laticrete
Mapei
Cleveland Marble Mosaic
Coldspring
Lurvey
Picture This On Granite
Connecticut Stone
Dee Brown Inc
Tompkins Bluestone
Northern Stone Supply
Bybee Stone Company
---
2020 Tucker Design Awards Winners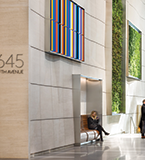 MdeAS Architects
New York, NY
645 Fifth Avenue, Olympic Tower
New York, NY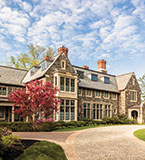 Liederbach & Graham Architects
Chicago, IL
An American House
Hinsdale, IL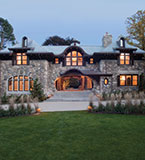 Meyer & Meyer
Boston, MA
Archangel Estate
Brookline, MA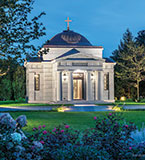 Eric Inman Daum, LLC
Andover, MA
Boch Garden Pavilion
Norwood, MA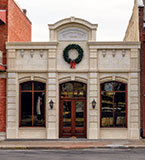 Eric Eggemeyer
San Angelo, TX
Eggemeyer's General Store
San Angelo, TX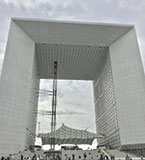 Valode & Pistre
Paris, France
Grande Arche de la Défense
Paris, France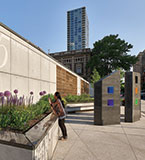 Scott L. Aker, AIA
Wilmington, DE
June 5th Memorial Park
Philadelphia, PA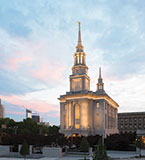 FFKR Architects
Salt Lake City, UT
Philadelphia Pennsylvania Temple
Philadelphia, PA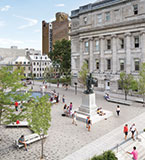 Lemay
Montreal, QC Canada
Place Vauquelin
Montreal, QC Canada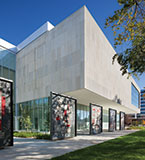 DIALOG
Edmonton, AB Canada
Royal Alberta Museum
Edmonton, AB Canada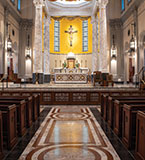 McCrery Architects, LLC
Washington, DC
Sacred Heart Cathedral
Knoxville, TN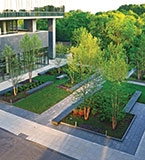 Towers|Golde
New Haven, CT
Sculpture Park & Bosque
at 1775 Tysons Boulevard
McLean, Va
---
About the Awards
Initiated by Building Stone Institute in 1977, the Tucker Design Awards are recognized as one of the most prestigious architectural design awards in the country. Tucker Design Awards honor those who have achieved excellence in design through the incorporation and use of natural stone in building or landscape projects. Tucker Design Awards are presented biennially. Click here for the history of the Tucker Design Awards.
Eligibility
The Tucker Design Award celebrates and awards design professionals whose projects achieve excellence in the use of natural stone in design and construction. Open to any design professional or industry member on behalf of the design team. Winners are not selected by project category.
Cost
$125 for first entry
$100 for each additional entry
How to Enter
A formal call for entries for the 2022 awards will be forthcoming. Check this page for updates.
Entry and submission are electronic.
Jury Review PDF and Participant List must be prepared before entering. You will be asked to send these files as part of the submission process. After payment, please email your files to gina@naturalstoneinstitute.org
Each Tucker Design Award submission may also be entered for consideration of a Pinnacle Award. The Pinnacle Awards are hosted annually in January. See Entry Form for details. Additional fees apply.

Submission deadline is July 20, 2021.
Submission Guidelines Jury Review PDF Sample
Jurors
Each Tucker Design Award event utilizes a unique set of jurors who are steemed members of the design professionals from whom the award submission is received. Jury members enjoy exposure to work from around the world as well as the challenging role of choosing the winners. Entries typically range from large commercial projects, to private residences, public monuments and private gardens. The winning selection is purely subjective to each jury.
Past Tucker Design Awards
The 2018 Tucker Design Awards were presented February 25, 2018 at the Tobin Center for Performing Arts in San Antonio, TX.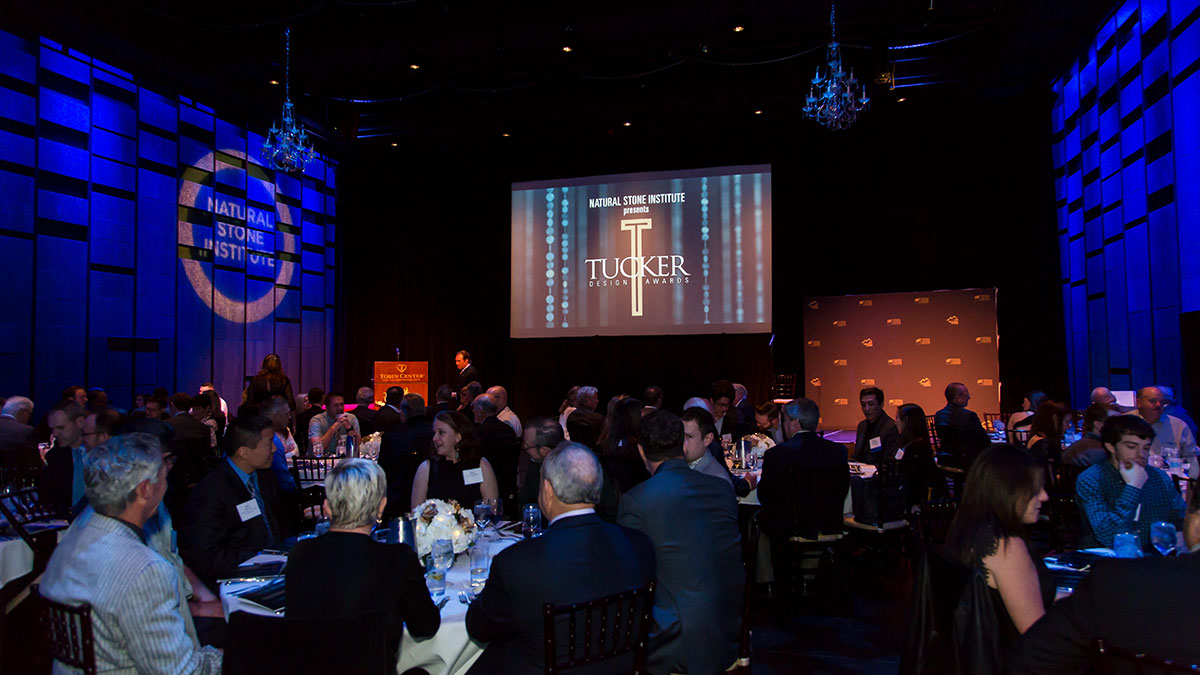 Download and view the 2018 award program
---
2018 Tucker Design Awards Winners
1100 Architect
Perry World House
Atelier Alter
Yingliang Stone Archive
Bohlin Cywinski Jackson
Williams College Sawyer Library
BVH Architecture
Saint John Paul II Newman Center
Mikyoung Kim Design
Boston Children's Hospital
Page
University of Texas at Austin Dell Medical School Health Learning Building
Gustafson Guthrie Nichol
National Museum of African American History and Culture
Gustafson Guthrie Nichol
The Park at CityCenter
HBRA Architects, Inc.
Lincoln Park House
TreanorHL
Kansas Statehouse Exterior Masonry Restoration
VMDO Architects
Buckingham County Primary & Elementary Schools at the Carter G. Woodson Education Complex
Woods Bagot
Brookfield Place Tower
The 2018 Tucker Design Awards Jury
Robert Golde, PLA, FASLA Principal, Towers|Golde Landscape Architects, New Haven, CT
Brigham Keehner, AIA, LEED AP Senior Associate, Bohlin Cywinski Jackson, New York, NY
Michael Garrison, Professor of Architecture, University of Texas at Austin, TX
---