Natural Stone Foundation Donors
Leadership Society
The Natural Stone Foundation Leadership Society is comprised of the leaders and believers who are investing in the future of our industry.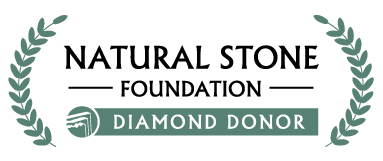 DIAMOND
$100,000+
Camarata Masonry Systems, Ltd.*
Dee Brown, Inc.*
MSI Charitable Trust *
Gary Mullard *
Triton Stone Group *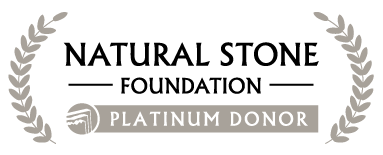 PLATINUM
$50,000-$99,999
Antolini *
Genesee Cut Stone & Marble Co.*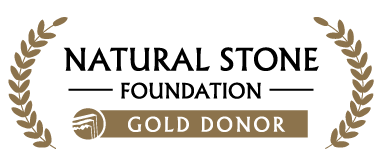 GOLD
$20,000-$49,999
Arizona Tile*
Miles Supply*
Natural Stone Institute *
Annual Auction
$1,000-$19,999
Artistic Tile * †
Kent Barnow
Coldspring
Cutting Edge Countertops, Inc.
Patsy Fell-Barker
Halbert Mill Company
Jim & Christa Hieb* †
Brian Kornet *†
Josh Levinson *†
Malisani, Inc.
Tony & Karen Malisaniu
Duane Naquin *†
Michael Picco
Quality Marble & Granite
Jack Seidersu
US Stone Industries †
Valley View Granite †
Leon & Hanna Zanger Foundation
Robert Zavagno
---
FRIENDS • $999 and under
Amazon Smile Fundraiser
Anonymous †
Jane Bennett
Bonstone Materials †
Brachot Belgium
CCS Stone, Inc.†
Brenda Edwards †
Endless Mountain Stone Co.†
Monica Gawet †
Mariavittoria Grassi

Doug & Pam Hammond *
Egon & Becky Hinss
Rich Katzmann
Lynn Kovach
LATICRETE International
Cari May
Susan Myers †
Natural Stone Consulting Group LLC
Ontra Stone Concepts †
Park Industries, Inc.
Jeff Pavic
PICCO Engineering
Michael Schumacher †
Kathy Spanier
Michele Valentino-Skezas
WF Meyers Co., Inc.
Dacia Woodworth
Xiamen R+M International Stone
---
Thank You for Making a REAL Difference!
* Denotes a multi-year commitment. † Denotes tribute gifts made "in honor of" or "in memory of". List current as of September 12, 2021.