2022 Women in Stone Mentorship Program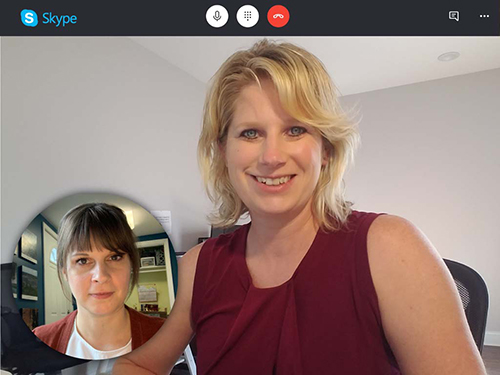 Women in Stone Mentorship Program
The Women in Stone Mentorship program was established in 2015 and has helped lead hundreds of women through a unique learning experience designed to help build confidence and advance their careers. Participants are paired based on their experience and goals, which are collected through our registration form. They meet for one hour per month throughout the six months program. No travel is required.
There are 3 ways to participate in the program:
Mentor
Mentee
Peer-to-Peer
You will prioritize 4 categories to focus on during the program:
Leadership & Career Advancement
Sales, Marketing, and Communications
Stone Industry Knowledge
Technical Knowledge
Mentorship Program Check List
Registration
Registration for the 2022 Women in Stone Mentorship Program opens January 10, 2022 and closes February 11, 2022. Click the appropriate link below to access the surveys. Please allow 15+ minutes to complete.
Mentee Registration & Pairing Survey
Mentor Registration & Pairing Survey
Peer-to-Peer Registration & Pairing Survey
Career Development Goals (for mentees and peer participants)
Kick Start Meetings
Our Kick Start meetings are designed to explain the details of the program and offer tips to participants to make the most out of the opportunity. After registering for the 2022 program you will be sent a calendar invitation with links to join the appropriate meeting. Please mark your calendars for Thursday, March 3, 2022.
Mentees: 10:00 am ET
Mentors: 11:30 am ET
Peer-to-Peer: 1:00 pm ET
Communication Styles
Learn more about the communication style assessment that we use during the pairing process. During last year's program, author Dave Mitchell joined us for a webinar to teach us How to Be Resilient: The Power of Understanding People. You can access the recording below.
Check In Meetings
We will be holding brief one-on-one check-in meetings during the week of May 16th. These are not required, but may be helpful for some participants. This can be a crucial point for some mentorship relationships—after the "getting to know you" phase and leading into where the real progress happens with individual goals. This will give you a chance to gauge your progress and collect tips for getting to the next point.
Guidance Emails
Emails will be sent every month with reminders to schedule a meeting with your pair. They will also include helpful worksheets to supplement your conversation each month. Because of spam filters, emails are not always reliable. You can access these guidance emails below. (Links posted after emails are distributed)