Get Involved in Women in Stone
Join The Women in Stone Mailing List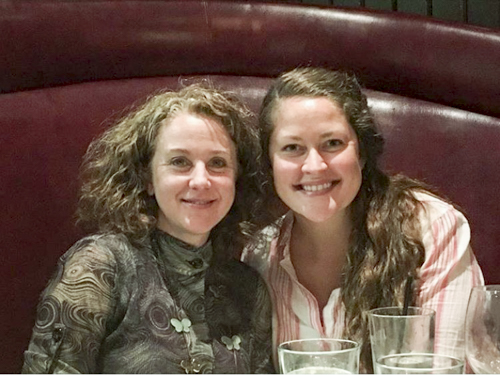 Women in Stone Spotlight
Each week on social media, we share the story of a different Women in Stone participant: who she is, how long she has been in the industry, and why she loves working with natural stone. Want to see your story featured on our page? Fill out our brief Spotlight Interview form.
Join A Committee
All participants of Women in Stone are eligible to join a Sub-Committee or Work Group. If you have already participated on a committee and/or our Women in Stone Mentorship Program, you are eligible to apply for the Steering Committee in the following year. In 2022, we are seeking volunteers for the following:
Mentorship Subcommittee
Internship Resources Subcommittee
Communications Subcommittee
TISE Amazing Race Work Group
Coverings Legacy Series Work Group
Book Club Work Group
Careers Videos Work Group
Applications for the 2023-24 Steering Committee term are due Friday, October 14, 2023.
For more information about the responsibilities and time commitments, please email sarah@naturalstoneinstitute.org or complete the Committee & Work Group volunteer form linked below.
Committee and Work Group Volunteer Form
Steering Committee Application Form
Women in Stone Mentorship Program
The Women in Stone Mentorship program was established in 2015 and has helped lead hundreds of women through a unique learning experience designed to help build confidence and advance their careers. Participants are paired based on their experience and goals and meet once a month for six months via phone or video chat.
The Women in Stone Empowerment Scholarship includes an all-expenses paid trip to one of the following industry events: TISE, Coverings, or the Natural Stone Institute Study Tour. Applications are due May 20.
The Pioneer Award will recognize an advocate within the stone industry for their role in recruiting, retaining and advancing women. Nominations are due May 20.
Explore Careers in the Natural Stone Industry
Women in Stone is working to recruit talented up-and-coming professionals to the natural stone industry. From machine operators to marketing managers, explore different careers our industry has to offer.
Coordinate an Internship Experience with a Natural Stone Company
Women in Stone has developed a set of Internship Resources which can provide credits for students pursuing education in fields related to natural stone. Completion of the program will increase the knowledge about how to use and properly specify natural stone products by providing students a hands-on way to explore the stone industry and develop a passion for stone.
Access Internship Resources Bundle
Legacy Series
The Women in Stone Legacy Series will explore and celebrate the successful careers of influential women in the natural stone industry. We hope that their stories will inspire future generations of women leaders to pursue their dreams. By learning from their challenges and triumphs, future industry leaders will be motivated to succeed and help our industry thrive.
---