Source Sustainable Stone
Certification to the Natural Stone Sustainability Standard is the ultimate validation of responsible and sustainable production practices in the natural stone industry.
Download Standard Materials Gallery
Fabricators
Platinum
Gold
Silver
Bronze
Quarries
Platinum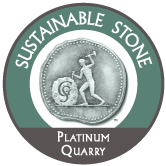 Charcoal Quarry: St. Cloud, MN
Mesabi Quarry: Babbit, MN
Milbank Quarry: Milbank, SD
Rockville Quarry: Rockville, MN
Gold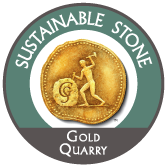 Continental Cut Stone Quarry: Florence, TX
Gold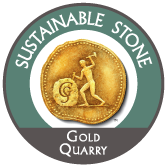 Hamilton Quarry: Byron, WI
Ideal Quarry: Sussex, WI
Lannon Quarry: Lannon, WI
Silver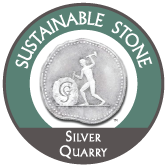 Chilton Quarry: Chilton, WI
Gold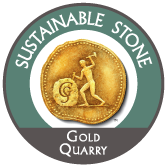 Independent Limestone Quarry: Bloomington, IN
Gold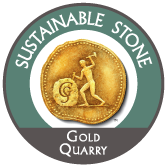 Mountain Valley Stone Quarry: Peoa, UT
Gold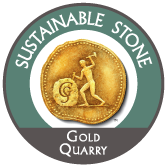 Rocky Mountain Granite & Quartzite Quarry: Oakley, UT
Gold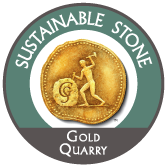 White Mount Airy Granite, Mount Airy, NC
Silver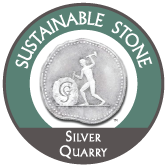 Bethel White Granite Quarry: Bethel, VT
Caledonia Quarry: Rivière-à-Pierre, Quebec
Georgia Marble Quarry: Tate, GA
Indiana Limestone Adams Quarry: Bloomington, IN
Indiana Limestone Eureka Quarry: Bedford, IN
Indiana Limestone Oolitic Quarry: Oolitic, IN
Indiana Limestone Victor Quarry: Bloomington, IN
Bronze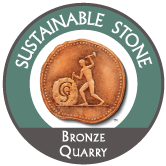 Barre Gray Quarry: Graniteville, VT
Cambian Black Quarry: Quebec, Canada
Massangis Limestone Quarry: Massangis, France
Gold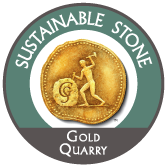 Stony Creek Quarry: Branford, CT
Platinum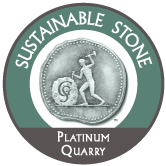 TexaStone Quarry: Garden City, TX
---
This list is up to date as of December 6, 2022. For the most up-to-date certification list, visit the NSF website.