Women in Stone Events
Welcome Webinar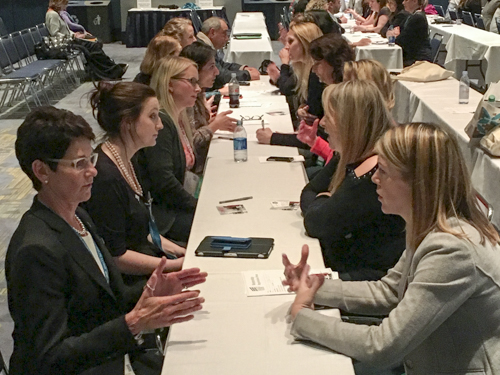 We will be hosting short webinars to show you all the ways you can get involved with Women in Stone and also collect your ideas for adding more programs and resources. Check the Calendar of Events for future opportunities. To RSVP, email sarah@naturalstoneinstitute.org.
Watch Recording Through Natural Stone University
View upcoming live webinars on our Calendar of Events
April 20 – 23, 2020
Virtual On Demand
Getting Involved with Women in Stone
January 25-28, 2021
Mandalay Bay Convention Center
Las Vegas, NV
Description, Day, and Time to be determined

Day and Time to be determined
Xiamen International Conference and Exhibition Center
Xiamen, China
Women in Stone Overview and Discussion Panel
Day and Time to be determined
Learn about all the programs and events that are coordinated through Women in Stone. Also participate in a discussion panel led by women in stone representing cultures across the world.

April 13-16, 2021
Orange County Convention Center
Orlando, FL
Description, Day, and Time to be determined
---