Women in Stone Events
How to Get Involved with Women in Stone
Learn about all the programs and resources coordinated through Women in Stone and how you can get involved. Watch our short orientation video through the Natural Stone University by accessing the link below.
January 31 – February 2, 2023, Las Vegas, NV
Women in Stone Amazing Race
Details TBD
April 5-8, 2022, Las Vegas, NV
Women in Stone Legacy Series featuring Barbara Cohen
Thursday, April 7, 5:30 pm – 8:30 pm
The Women in Stone Legacy Series will explore and celebrate the successful careers of influential women in the natural stone industry. Join us for our debut event as we honor Barbara Cohen, third-generation owner and President of Miller Druck Specialty Contracting and the first female recipient of the Migliore Award for Lifetime Achievement.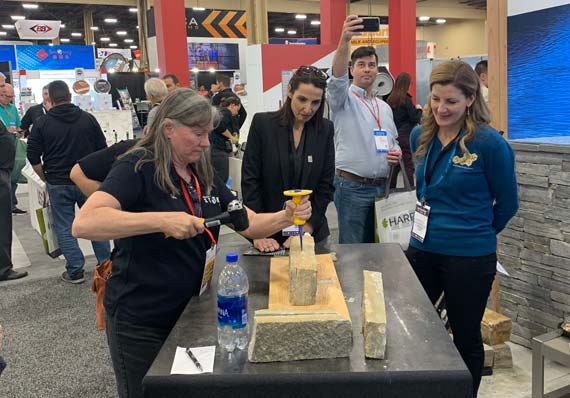 ---