Women in Stone Events
Welcome Webinar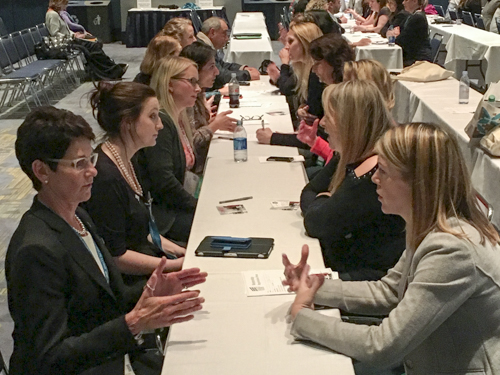 We will be hosting short webinars to show you all the ways you can get involved with Women in Stone and also collect your ideas for adding more programs and resources. Check the Calendar of Events for future opportunities. To RSVP, email sarah@naturalstoneinstitute.org.
View upcoming webinars on our Calendar of Events
April 9-12
Orange County Convention Center
Orlando, Florida, USA
Women in Stone: An Interactive Stone Project Competition
8:00 am – 10:00 am Thursday, April 11
Booth 3138
Each participant will be put into a small team with other attendees and work through the material selection, design, and management of stone project scenarios. The session will be held on the expo floor and several vendors will be identified to aid each team in their project details. At the end, your experiences will be presented to our judges and a winner will be selected based on creativity and ability to overcome obstacles.
TISE 2020
January 28-30, 2020
Mandalay Bay Convention Center, Las Vegas, NV