Women in Stone Events
How to Get Involved with Women in Stone
Learn about all the programs and resources coordinated through Women in Stone and how you can get involved. Watch our short orientation video through the Natural Stone University by accessing the link below.
September 12-15, 2021, Cleveland, OH
All attendees are invited to join Women in Stone participants for an informal happy hour on Tuesday, September 14 at 6:00 pm.
February 1-3, 2022, Las Vegas, NV, In Person + Virtual
Women in Stone's Amazing Race
When: Wednesday, February 2, 2022, 1:30 pm – 3:00 pm
Where: Natural Stone Theatre in the Natural Stone Pavilion on the TISE Expo Floor, Mandalay Bay Convention Center, Las Vegas, NV
April 5-8, 2022, Las Vegas, NV
Women in Stone programming to be determined.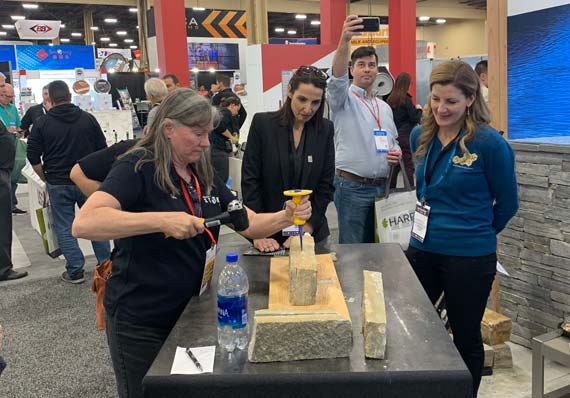 ---