Women in Stone Events
Welcome Webinar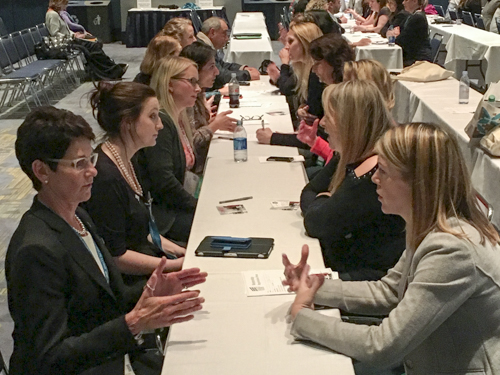 We will be hosting short webinars to show you all the ways you can get involved with Women in Stone and also collect your ideas for adding more programs and resources. Check the Calendar of Events for future opportunities. To RSVP, email sarah@naturalstoneinstitute.org.
Access our December 2018 webinar recording
View upcoming webinars on our Calendar of Events
TISE 2019
Women in Stone: The Power of Communication Workshop
Tuesday, January 22, 2019, 1:00 pm - 7:30 pm
Mandalay Bay Convention Center, Las Vegas, NV
Join the Women in Stone for a half day educational workshop featuring speaker David Mitchell. This session will include a combination of engaging learning activities focused on unique communication styles. David will explain the power of understanding both your own style and the styles of the people you interact with every day. The session ends with a 2-hour networking reception at Border Grill.
April 9-12
Orange County Convention Center
Orlando, Florida, USA