Natural Stone Scholarship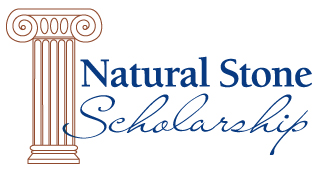 The scholarship will cover travel and registration costs for one or more recipients to TISE, the natural stone industry's premier exhibition and education event. Attendance at TISE offers the scholarship winner the opportunity to gain valuable technical and practical knowledge, meet and network with leading stone professionals, deepen his or her commitment to a career in the stone industry, and explore his or her potential for future leadership.
This scholarship was established in 2004 to provide educational opportunities for aspiring fabricators, installers, or administrative apprentices interested in furthering their careers within the natural stone industry. Funds are made through the generous donations of Natural Stone Institute members worldwide (click here to make a contribution). Applications are reviewed by a committee of the Board of Directors, staff, and industry veterans.
Selection Criteria
Applicants must have fewer than five years of experience in the natural stone industry.
Applicants must submit an application form, an essay detailing their commitment to the natural stone industry, and a letter of recommendation from an employer.
Applicants must work for a Natural Stone Institute Member Company at least six (6) months prior to entering the competition and be employed by a Natural Stone Institute member company at the time the award is presented.
Entry Deadline: May 20
Current Recipient
2022 — Megan Ognibene, Buechel Stone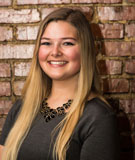 Past Award Recipients
2021 — Noe Cortez, Quality Marble & Granite
2019 — Nadia Grogan, Fraserview Masonry
2019 — Cody Pfeiffer, Genesee Cut Stone & Marble
2018 — Janice Westerhof, K.G. Stevens
2017 — Lucja Lawniczak, Illinois Granite & Marble LTD
2016 — Jan Ligas, Wilkstone, Paterson, NJ
2015 — Suzanne Marzullo, Dente Classic Stone
2014 — Stephen Beck, Connecticut Stone Supplies, Inc.
2013 — Sam Arcot, Rugo Stone, LLC
2012 — Jill Archambeau, RockSolid Stone Works
2011 — Eddie Mendoza, All American Stone & Tile Care, Inc.
2010 — Joe Durfee, Great Lakes Granite and Marble
2009 — Michael Schumacher, Valders Stone & Marble, Inc.
2008 — Jeff Lassiter, International Flooring and Protective Coatings, Inc., Norfolk, VA
2007 — Alberto Garcia, Castle Rock Marble and Granite, Inc., Bronx, NY
2006 — Rachel Crickenberger, Cogswell Stone, Palmyra, VA
2005 — Sarah Kelly, Dakota Stone Design, Fargo, ND
2004 — Robert Smith, Great Lakes Granite & Marble, Redford, MI