Membership Benefits - Online Education
Learn how slab distributors are using Natural Stone Institute membership to network with fabricators, train their salespeople, and build relationships with architects & designers.

Online Education
Train your salespeople through the Natural Stone University. Over 200 courses are available on demand for your team to learn about safety, geology, technical topics, Natural Stone Institute programs, and business best practices. If you prefer live education, take advantage of our robust webinar series, which connects attendees with industry experts to discuss trending topics and share important information.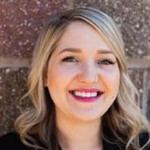 "We hired a great salesperson last year that could sell ice to an Eskimo. But she really knew nothing about the stone industry. I sat her down in front of a computer to watch courses in the Natural Stone University. She was up to speed in a couple of days! This is now a crucial part of our sales training process."
-Michaela Steinbach, Mario & Son, Inc.
---