Membership Benefits - Networking Opportunities
Learn how joining the Natural Stone Institute provides opportunities to access standards, learn from education, network with your peers, and help increase market share for natural stone through promotion.
Schedule Membership Consultation

Networking Opportunities
The Natural Stone Institute represents the entire dimension stone supply chain, making networking events engaging and dynamic. Global members can meet and network with peers and potential clients through trade show networking events, NSI events, and other in-person and online platforms. Global members can also serve on committees and work groups relevant to their interests.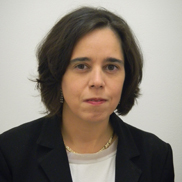 "The networking opportunities provided by the Natural Stone Institute are very valuable. I have enjoyed expanding my network by serving on the Women in Stone steering committee. We exhibit in the Natural Stone Pavilion at TISE and attend member receptions at trade shows. Our quarry was included in the 2018 Italy Study Tour, and it was wonderful to have so many members visit our facility. We appreciate the visibility with the US market. "
— Mariavittoria Grassi, Grassi Pietre
---