Membership Benefits - Webinars/Online Education
Learn how joining the Natural Stone Institute provides opportunities to access standards, learn from education, network with your peers, and help increase market share for natural stone through promotion.
Schedule Membership Consultation

Webinars/Online Education
Train your employees through the Natural Stone University. Over 200 courses are available on demand for your team to learn about safety, geology, technical topics, Natural Stone Institute programs, and business best practices. If you prefer live education, take advantage of our robust webinar series, which connects attendees with industry experts to discuss trending topics and share important information.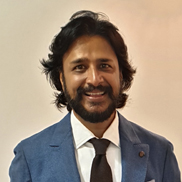 "We utilize the courses available in the Natural Stone University to train our new employees about working with stone. We especially appreciate the geology courses and are working the safety courses into our ongoing employee training."
— Amit Gupta, TAB
---