Membership Benefits - Installation Standards
Learn how countertop fabricators are using Natural Stone Institute membership to win more jobs, train employees, and increase operational efficiencies.
Schedule Membership Consultation

Installation Standards
Our technical department works with member experts to establish, maintain, and promote standards for the stone industry.
Stone Types & Finishes
Seam Placement
Rodding Sink Cutouts
Overhangs & Cantilevers
Resin-Impregnated Slabs
Joint Widths
Tolerances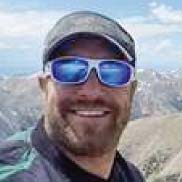 "I had a client that insisted on having a 20"+ unsupported overhang on her island. I tried explaining the physics to convince her that it was a bad idea. When I was able to pull out the Dimension Stone Design Manual to prove that it should not be done and we would not warranty it, we were able to work to a better long term solution to meet the client desires and stay within guidelines of the Manual to ensure successful project."
-Kris Kortuem, Gallegos
---