Membership Benefits - Safety Resources
Learn how countertop fabricators are using Natural Stone Institute membership to win more jobs, train employees, and increase operational efficiencies.
Schedule Membership Consultation

Safety Resources
The Natural Stone Institute is dedicated to providing safety training for employees in the stone industry. Our 10-hour online certificate provides training materials for silica, slab handling and creating a safety program. With these resources, safety managers may administer these same training courses to their employees.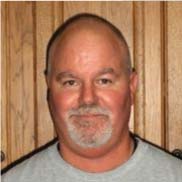 "Silicosis is an important topic in our industry right now. If you aren't following procedures and using water when cutting, your employees are at risk. Insurance companies are also requesting verification of good air quality in our shops. When the Natural Stone Institute released its new silica training and certificate program, we were able to use it to confirm we were in compliance with the latest regulations."
-Mark West, Quality Marble, Inc.
---