Natural Stone Institute Completes Nineteenth Home with Gary Sinise Foundation
Contact:
Natural Stone Institute
(440) 250-9222
networking@naturalstoneinstitute.org
FOR IMMEDIATE RELEASE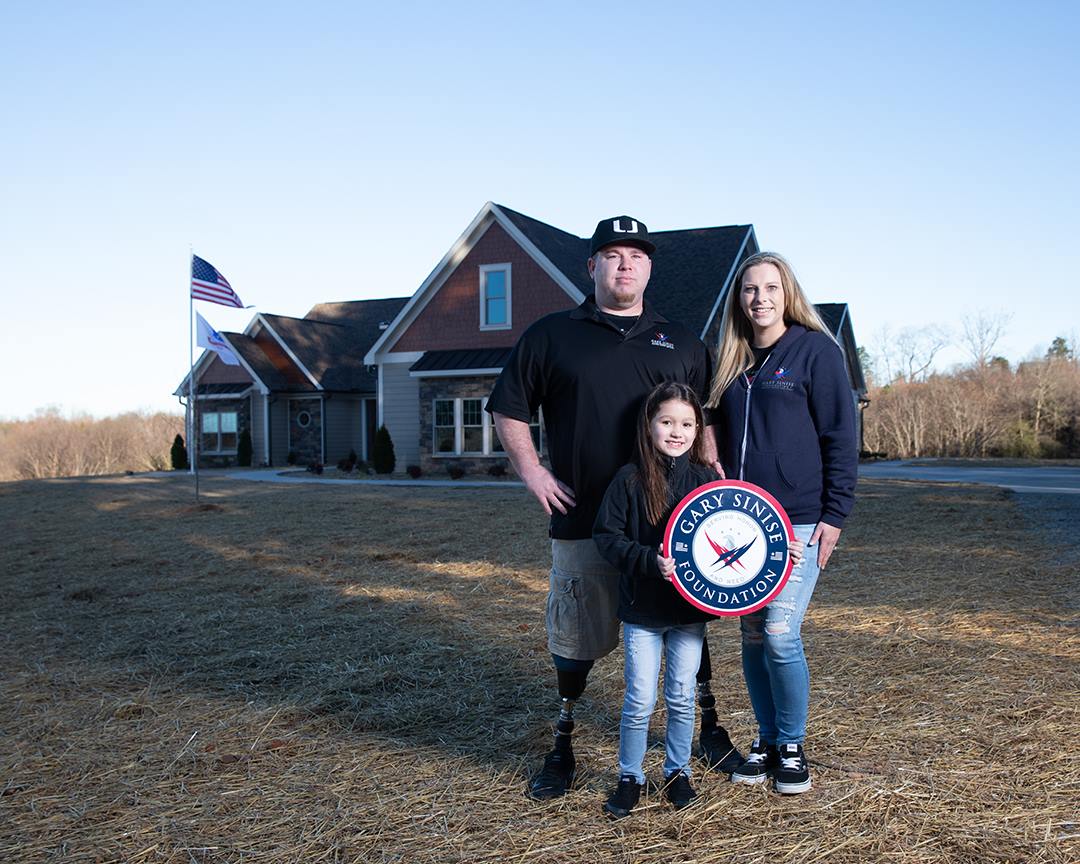 Oberlin, OH, January 17, 2019—The Natural Stone Institute has provided natural stone and fabrication services for its nineteenth home with the Gary Sinise Foundation's R.I.S.E. program (Restoring Independence Supporting Empowerment). The R.I.S.E. program builds specially adapted smart homes for severely wounded veterans and first responders. Natural stone, fabrication, and installation for US Army SPC Tyler Jeffries in North Carolina were provided by AG&M and Majestic Kitchen & Bath Creations.
US Army SPC Tyler Jeffries grew up in Zephyrhills, Florida. He joined the US Army because he felt he was born to make a difference. He loved the camaraderie, brotherhood, and sense of purpose he felt each day. On October 6, 2012, Tyler and his platoon were sent on a mission in southern Afghanistan. As Tyler was walking, an improvised explosive device (IED) was detonated, and the blast knocked him unconscious. Tyler remembers waking up to his platoon leader telling him to stay calm. He was rushed to a helicopter and taken to Walter Reed National Military Medical Center. It wasn't until Tyler awoke from his first surgery that he realized both of his legs were gone. His family has remained by his side. He pushed himself every day for them. Determined to recover quickly, Tyler took his first steps on his prosthetic legs just 44 days after his injury.
Laura Grandlienard (ROCKin'teriors), chair of the Natural Stone Institute R.I.S.E. committee said: "Being involved with the R.I.S.E. program enables our industry to take a leadership role in supporting these veterans and their families who have endured so much to protect our freedoms. We feel tremendous pride in sharing our talents for such an important cause. It's a beautiful feeling to say 'welcome home' to these heroes."
51 Natural Stone Institute members have donated their time, products, and services to this cause since 2016. A list of all donors can be found at www.naturalstoneinstitute.org/RISE. Stone companies interested in getting involved with future projects are encouraged to contact Pam Hammond at pam@naturalstoneinstitute.org.
###
About the Natural Stone Institute
The Natural Stone Institute is a trade association representing every aspect of the natural stone industry. The current membership exceeds 2,000 members in over 50 nations. The association offers a wide array of technical and training resources, professional development opportunities, regulatory advocacy, and networking events. Two prominent publications—the Dimension Stone Design Manual and Building Stone Magazine—raise awareness within the natural stone industry and in the design community for best practices and uses of natural stone. Learn more at www.naturalstoneinstitute.org.