2019 Stone of the Year Announced
Contact:
Natural Stone Institute
(440) 250-9222
networking@naturalstoneinstitute.org
FOR IMMEDIATE RELEASE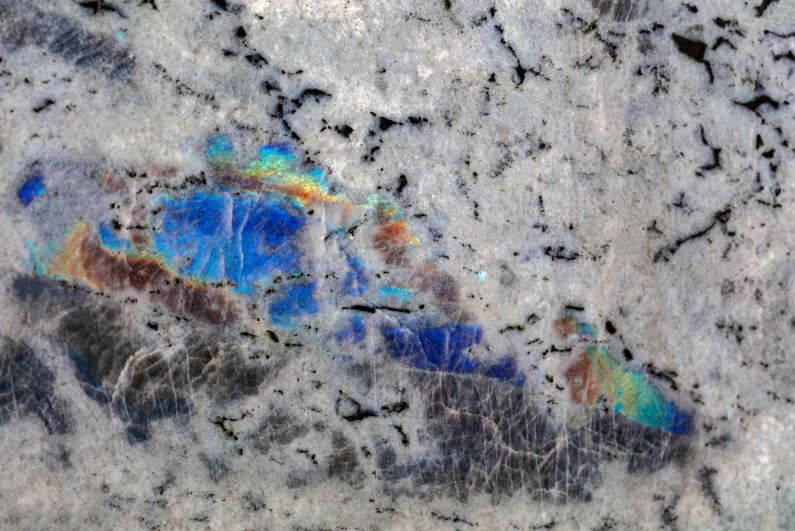 Oberlin, OH, February 28, 2019—Labradorite Bianca by Sun Minerals Madagascar has been chosen as the 2019 Natural Stone Institute Stone of the Year. The stone will be featured on 2019 member certificates, membership code of ethics, and association marketing materials throughout the year.
Labradorite Bianca, a luxurious exotic semi-precious white Labradorite granite is available exclusively in the quarry owned by Sun Minerals Madagascar. Quarried in the remote southwestern region of Madagascar, this stone has a color palette varying from pure white to light grey. The granite is highlighted by flecks of iridescent blue Labradorite crystals. Labradorite Bianca is one of the rarest and most unique natural stones of its kind and is extremely durable. It exhibits an aura of luxury and opulence and is ideal for mansions, hotels, resorts, commercial buildings, and luxurious residential developments.
For more information on Labradorite Bianca granite, please visit www.sunmineralsmadagascar.rocks. To learn more about the Natural Stone Institute's Stone of the Year program, visit www.naturalstoneinstitute.org/stoneoftheyear.
###
About the Natural Stone Institute
The Natural Stone Institute is a trade association representing every aspect of the natural stone industry. The current membership exceeds 2,000 members in over 50 nations. The association offers a wide array of technical and training resources, professional development opportunities, regulatory advocacy, and networking events. Two prominent publications—the Dimension Stone Design Manual and Building Stone Magazine—raise awareness within the natural stone industry and in the design community for best practices and uses of natural stone. Learn more at www.naturalstoneinstitute.org.