David Fell Spirit of Service Award

Guidelines for David Fell Spirit of Service Award
The David Fell Spirit of Service Award is presented to a company and/or individual who participated in the Gary Sinise Foundation R.I.S.E. program to recognize their efforts for demonstrating the qualities and characteristics of leadership within their company, the community, and beyond.

CRITERIA
General:
Natural Stone Institute member in good standing.
Has participated in at least (1) Gary Sinise Foundation R.I.S.E. project (home).
Exemplifies leadership and service to their local community and/or their team.
Specific:
Demonstrates a commitment towards making a positive and measurable impact for the industry and the R.I.S.E. program.
Models an attitude of empathy for veterans and the R.I.S.E. program.
Positively influences others and builds a spirit of camaraderie within the department and/or organization.
Demonstrates quality work that sets an example while including others.
Nominees must submit a short video (less than 2 minutes) explaining their involvement with the R.I.S.E. program and how it impacted them, their company, and others.
About David Fell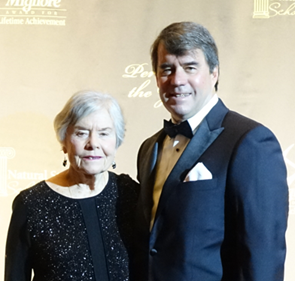 The David Fell Spirit of Service Award is presented in memory of David Fell, President of BG Hoadley Quarries.
David passed away unexpectedly in 2021 and his memory now lives on through a meaningful contribution to the Natural Stone Foundation. This award will also honor one of his life aspirations.
David's family discovered a list of goals David hoped to accomplish before his retirement. The list includes his desire to be involved with the excellent work that NSI members are doing through the Gary Sinise Foundation R.I.S.E. program. The award not only pays tribute to David's memory but also accomplishes one of his life goals by honoring a company or individual who has participated in this program.

"We are so incredibly proud of this Award named for David because it conveys his belief that it's a wonderful world when we give back by helping and serving others with our natural resources. Our nation's heroes put their lives on the line to serve and save us!"

David's Mother, Patsy Fell-Barker, BG Hoadley Quarries
---
To learn more about the award, please contact Pam Hammond at (440) 250-9222 or pam@naturalstoneinstitute.org.
Current Award Recipients
2022 Recipient — Bernie Van Etten, Murphy Marble Company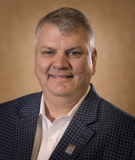 Honorary Lifetime Recipient — Gary Sinise