Person of the Year
About the Person Of The Year Award
The Person of the Year award is presented annually to the one person who provided extensive support to the association's executive staff during the year. This award is a tradition that began with the Building Stone Institute and has been continued for our new joined organization. The winner is selected by the Natural Stone Institute's CEO and Executive Vice President.
2017 Award Winner
David Castellucci, Kenneth Castellucci & Associates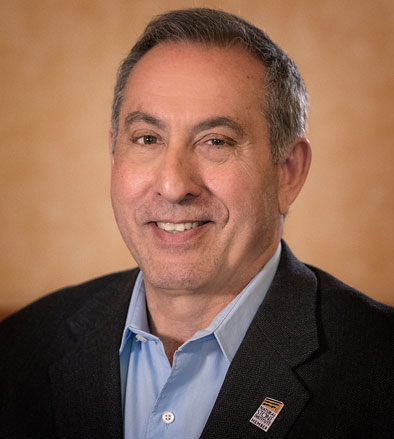 David Castellucci, Director of Business Development at Kenneth Castellucci & Associates in Lincoln, RI, has been named 2017 Person of the Year by the Natural Stone Institute.
Castellucci served as MIA president in 2016 during the first year of the association's joint venture. In the past two years, he has also served as Chair of the Board Nomination Committee, Chair of the Branding Committee, speaker at Coverings and TISE, and advisor to the New England chapter. He has served on delegations to the Xiamen Stone Fair, Middle East Stone Show, Marmomac, Vitoria Stone Fair, and Carrara Marmotec. He also acted as chair of the 2017 Pinnacle Awards jury and as a legislative delegate to Washington DC to assist with industry promotional efforts.
"David is a dedicated leader for the association and the industry. No one devoted more hours to key committees and initiatives."
Jane Bennett,
Executive Vice President
Natural Stone Institute
"At every turn David was there leading and contributing. He was tireless in his encouragement of what we could become by joining forces."
Daniel Wood
2017 BSI President
Lurvey Supply
"David loves the member engagement and has been instrumental in advancing several industry initiatives during his travels."
Dan Rea
Senior Vice President of Sales
Coldspring