The Bybee Prize
The next Bybee program will be in 2020. Call for entries will announced in spring of 2019.
2018 Bybee Prize Recipient | Carol R. Johnson, FASLA

Born in Elizabeth, New Jersey, Carol R. Johnson graduated from Wellesley College in 1951 and earned a landscape architecture degree from Harvard in 1957. Hired by The Architects Collaborative (TAC) in 1958, she started her own practice only one year later, at a time when there were few women landscape architects working on urban design and planning issues. Ms. Johnson based her practice upon the traditional values of dedicated public service, an unrelenting insistence upon quality in design and construction, and educating future practitioners about the social value of good design.
For more than 50 years Carol Johnson has maintained a diversified professional practice in the areas of landscape architecture and site planning. Typical work which she has overseen within the firm for projects in the U.S. and abroad includes site development, open space and recreation planning, master planning and urban development for municipalities, schools, colleges and universities, corporations and public agencies.
From 1966 to 1973, Ms. Johnson taught in the Planning Department at Harvard's Graduate School of Design. She has lectured at many colleges and universities in the U.S. and abroad and is also a frequent panel participant and commentator on landscape design issues. She became a Fellow of the American Society of Landscape Architects in 1982, and in 1998 was the first American woman to receive the ASLA Gold Medal.
Ms. Johnson serves on the Board of Designators for the George B. Henderson Foundation and on the Massachusetts Trustees of Reservations Landscape and Historic Buildings Advisors Committee. She is also a Trustee for the Hubbard Educational Trust (founded to further education in landscape architecture throughout the U.S.). For 10 years she was a City of Boston Civic Design Commissioner. Ms. Johnson is the recipient of honorary degrees from The Boston Architectural College, Wentworth Institute of Technology, and Gettysburg College.
Beyond the positive impact of her work on the public, Johnson's contribution can be measured by the influence which she has had on new generations of landscape architects. She is recognized as a role model, especially for young women entering the profession. Carol Johnson officially retired in June 2016.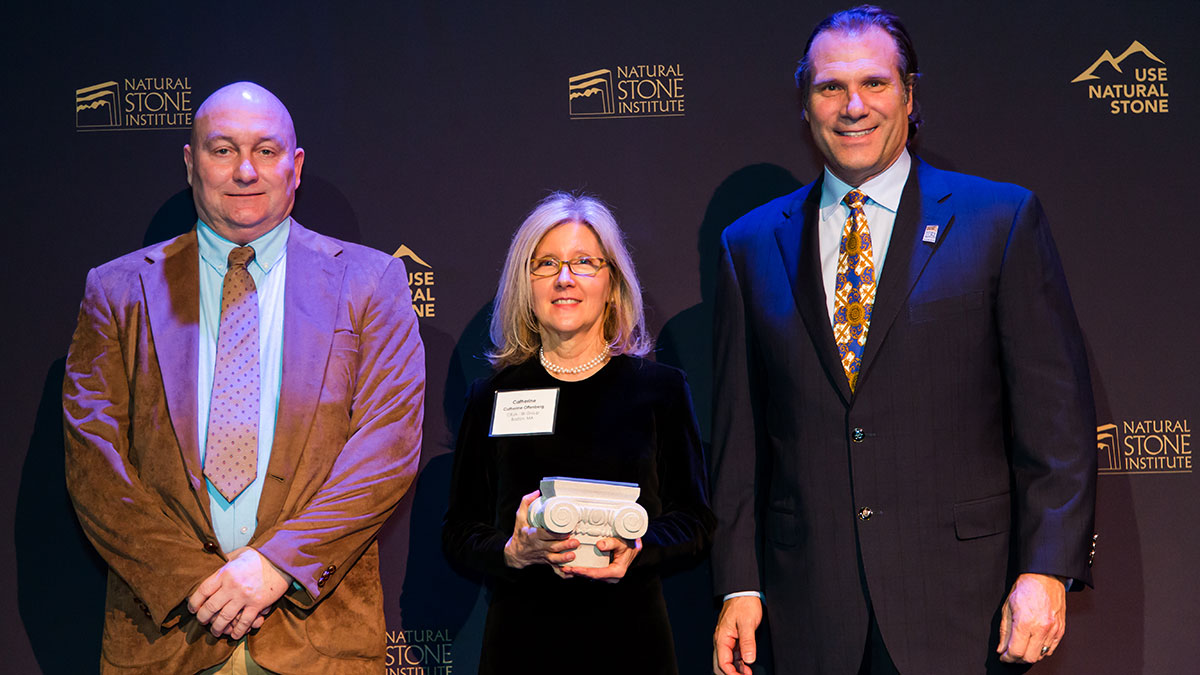 Catherine Offenberg, CRJA accepting the 2018 Bybee Prize award on behalf of Carol R. Johnson with George Bybee and David Carnevale.
About the James Daniel Bybee Prize
Since 2001, in honor of the late James Daniel Bybee – a former president of the Building Stone Institute and then president of Bybee Stone Company – this award is presented by the Natural Stone Institute to an individual architect or landscape architect for a body of work executed over time and distinguished by outstanding design and use of natural stone. Past recipients include: Malcolm Holzman, FAIA; M. Paul Friedberg, FASLA; Cesar Pelli, FAIA; Lawrence Halprin, FASLA; Henry N. Cobb, FAIA; Laurie D. Olin, RLA, FASLA; Robert Frasca, FAIA; Peter Walker, FASLA; and Robert A.M. Stern, FAIA.

The 2018 Bybee Prize was presented February 2018 at the Tucker Design Awards in San Antonio, TX.
Past Bybee Prize Recipients:
2016 Bybee Prize Recipient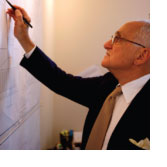 Robert A.M. Stern, FAIA
Robert A.M. Stern Architects
New York, NY
View more on Robert A.M. Stern in Fall 2016 issue of Building Stone Magazine
---
2014 Bybee Prize Recipient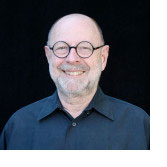 Peter Walker, FASLA
PWP Landscape Architecture
Berkeley, CA
View more on Peter Walker in spring 2014 issue of Building Stone Magazine.
---
2012 Bybee Prize Recipient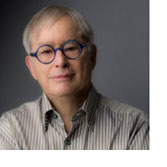 Robert J. Frasca, FAIA
Partner-in-Charge of Design
ZGF Architects LLP
---

2010 Bybee Prize Recipient

Laurie D. Olin
RLA, FASLA
OLIN
---

2008 Bybee Prize Recipient

Henry N. Cobb, FAIA
Pei Cobb Freed Partners
---
2006 Bybee Prize Recipient
---
2004 Bybee Prize Recipient
---
2002 Bybee Prize Recipient
---
2001 Bybee Prize Recipient
Malcolm Holzman, FAIA
Holzman Moss Bottino Architecture