Membership Benefits – Safety Training
Learn how quarrier/producers are using Natural Stone Institute membership to educate the design community, align with industry best practices, and collaborate with other quarriers.
Schedule Membership Consultation

Safety Training
Access a multitude of safety courses through the Natural Stone University, covering everything from basic PPE requirements to fall arrest system regulations and slab tipping safety. These resources are designed to help quarry managers train employees on safety best practices and can be administered in a group setting or one-on-one with new hires.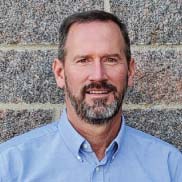 "Safety training materials have a strong value to most quarriers. A lot of the training materials I've seen are antiquated, but the Natural Stone Institute provides current information that we can trust to keep us safe in the workplace."
-Rick Dilts, Dakota Granite
---
Other Key Benefits: