Membership Benefits – Standards
Learn how quarrier/producers are using Natural Stone Institute membership to educate the design community, align with industry best practices, and collaborate with other quarriers.
Schedule Membership Consultation

Standards
The Natural Stone Institute is recognized as the global authority for setting and maintaining standards in the industry. Our technical director chairs the ISO Technical Committee on Natural Stone, a global committee tasked with creating a global standard for natural stone. We also publish and maintain the Dimension Stone Design Manual, a comprehensive collection of standards that are well known and utilized by the design community.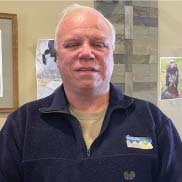 "The Dimension Stone Design Manual is a valuable resource for standards on natural stone installation, maintenance, and information on testing. The Natural Stone Institute makes these standards available to stone industry professionals and promotes them to the design community. I am glad to support their efforts by being a member."
-Robert "Butch" Coleman, Endless Mountain Stone Company
---
Other Key Benefits: