Art of Specifying Natural Stone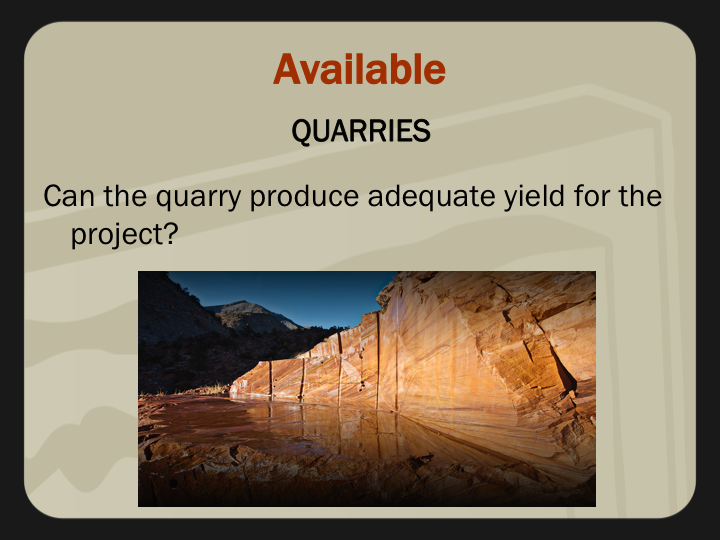 AIA Course Number: NSI44, 1 LU|HSW
IDCEC Course Number: CEU-119280, Subject Code: 6.1, 0.1 HSW CEU
LACES Course Number: NSI13, 1.0 HSW
NKBA: 0.1 CEU

CEU Course for architects & designers
The Art of Specifying Natural Stone
This one hour session is designed to give architects and designers an overview of how to specify natural stone. There are many factors to consider to ensure you are choosing the proper material for your project. What do you need to know about its species, color variations, and finish possibilities? Is the quarry able to produce the sizes and quantities you need? And finally, what factors affect the price of the stone you specify?Get the resources you need to help ensure the stone you choose meets the standards and design intent set for your application.
Learning objectives include:
Discuss the responsibilities and liabilities of each pillar in the typical construction project.
Review resources to find more information about natural stone standards.
Learn how to plan for the longevity of an installation by specifying appropriate materials.
Evaluate factors specific to the price of different materials, finishes and methods.