Travertine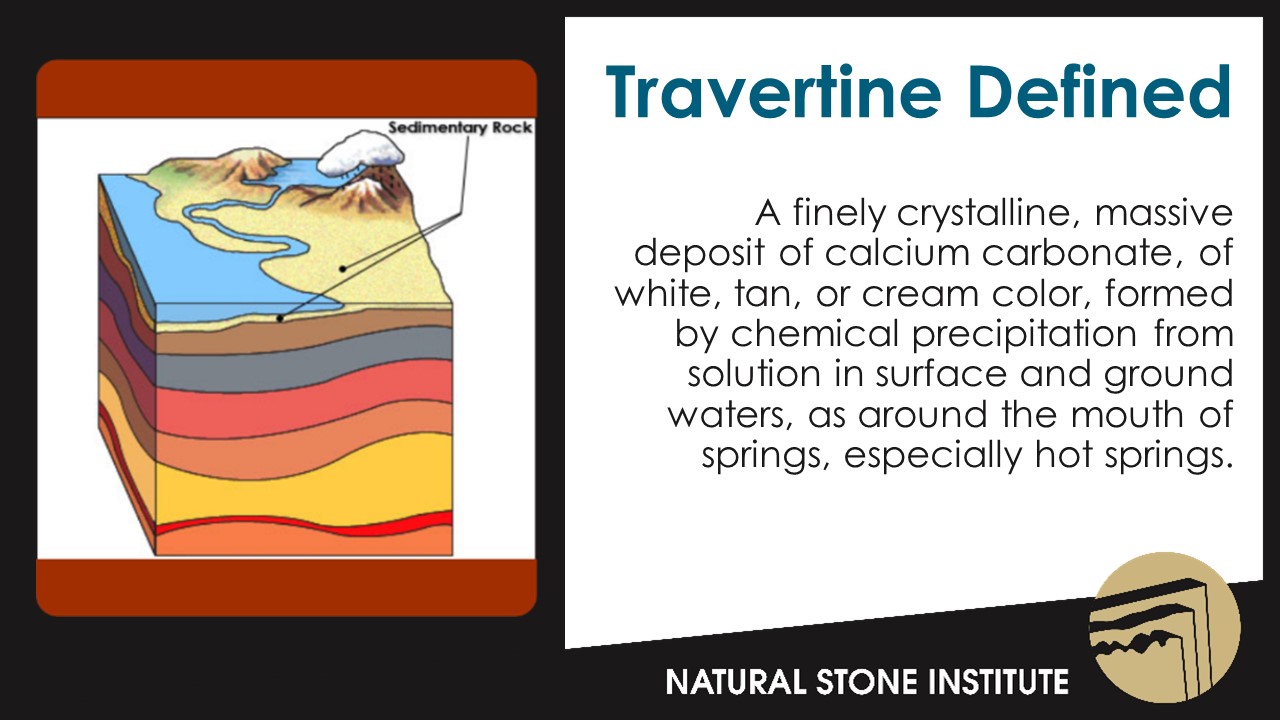 AIA Course Number: NSI39, 1 LU|HSW
IDCEC Course Number: 106088-R1, Subject Code: 5.3, 0.1 HSW CEU
LACES Course Number: NSI05, 1.0 HSW
NKBA: 0.1 CEU

CEU Course for architects & designers
Basics of Travertine Selection, Fabrication, Installation, & Maintenance
This one-hour class is designed for design professionals to gain a full understanding of travertine as a building material. Learn more about how to select this natural stone for a variety of interior and exterior applications. Gain an understanding of how travertine is fabricated and its unique application opportunities to enhance your design plans. Obtain information about setting the proper consumer expectation in regards to installation and maintenance.
Learning objectives include:
Learn about the travertine selection process and how to identify quality material.
Obtain information on travertine uses and limitations in both interior and exterior settings.
Gain an understanding about how travertine is fabricated and installed.
Learn about how to maintain and care for travertine after it has been installed.
Travertine Good Better Best Handout
Program Length: 60 minutes