Celebrate Natural Stone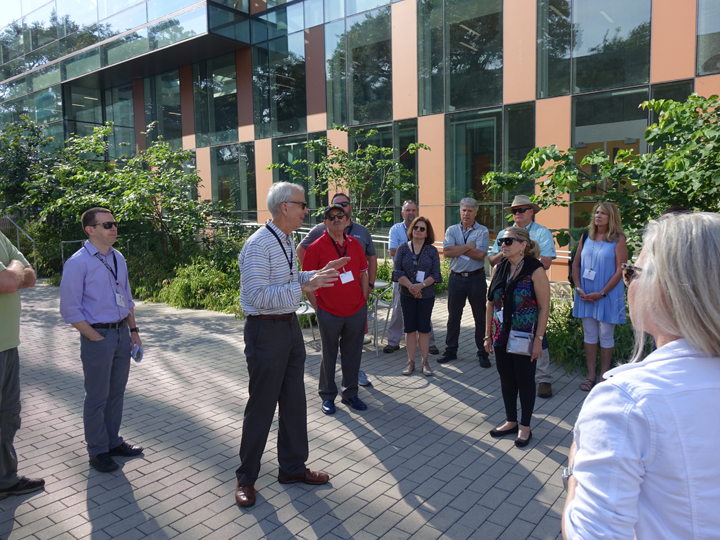 AIA: NSIT2, 1 LU|HSW
LA CES: NSICT2, 1.0 HSW PDH
IDCEC: CEU-113135, 5.1, 0.1 HSW CEU
NKBA: 0.1 CEU
CEU Course for architects & designers
Celebrate Natural Stone: Walking Tour
Celebrate Natural Stone is a one-hour educational experience that will bring the presenter and audience together in an open environment to explore and appreciate the historic origins, durability and inherent beauty of natural stone. This experience will also demonstrate the versatility of natural stone as a building material by showcasing different applications, creations or stone samples. This course provides an opportunity to connect with one another outdoors and visualize natural stone in the built environment. A sustainable, recyclable building material created by nature is certainly something to celebrate.
Learning Objectives:
Review the origins of natural stone and its historic ability to stand the test of time.
Discuss the durability and sustainability of natural stone and how these attributes enable it to outperform other building materials.
Understand the versatility of natural stone and its selection for exterior applications based on its performance in different environments.
Observe and experience firsthand how natural stone impacts both design and construction through landmarks, architecture, parks, landscaping, or stone samplings.
Program Length: 60 minutes