Green Design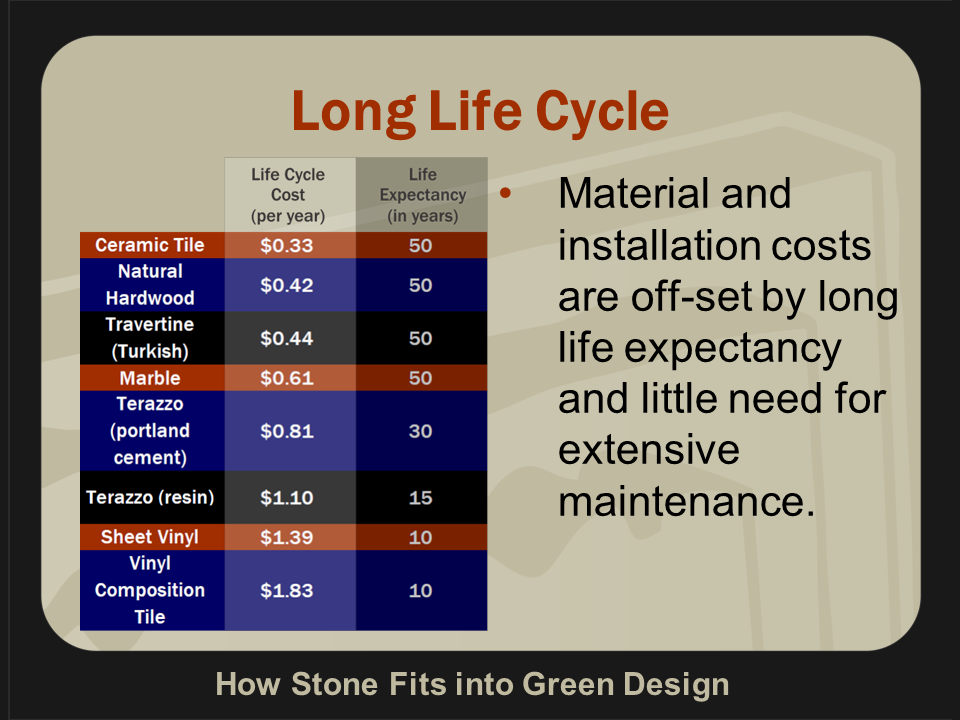 AIA Course Number: NSI35, 1.0 LU/HSW
IDCEC Course Number: 119276, Subject Code: 5.20, 0.1 HSW CEU
LACES Course Number: MIA09, 1.0 HSW
GBCU Course Number: 920028675, 1 CE Hour
NKBA: 0.1 CEU

CEU Course for architects & designers
Natural Stone and Green Design
This one-hour presentation is intended to explain how natural stone fits
into the Green movement. The stone industry continues to reduce environmental
impacts through technology advancements and responsible manufacturing
and shipping processes. We will discuss historical uses of natural
stone that have stood the test of time. You will see examples
of how key characteristics of stone such as its life cycle
and carbon footprint satisfy elements of green building standards.

Learning objectives include:
Understand the characteristics of natural stone and its historical uses.
Understand how natural stone fits into the Green Movement.
Understand how natural stone relates to current green building standards.
Understand how the natural stone industry is reducing environmental impacts.
Program Length: 60 minutes